NBC
American Song Contest
2022
Music, Television
Los Angeles, California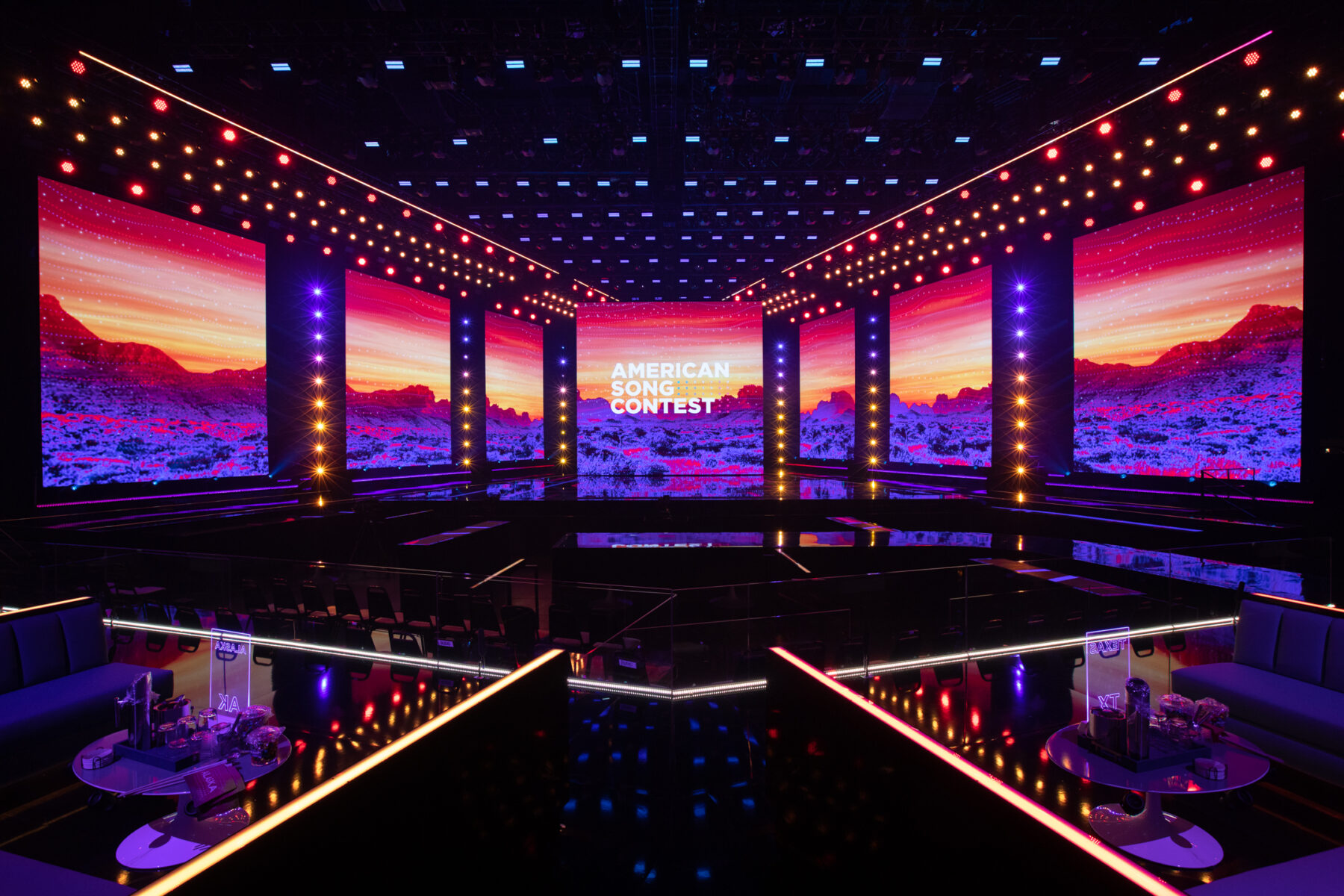 For the inaugural American Song Contest televised by NBC, we built an ever-changing highway that took viewers from state to state on a road trip through America.
Based on the established Eurovision Song Contest, the TV show saw 56 artists, each representing a state or territory, compete for the title of Best Hit Song. The set needed to host eight weekly television broadcasts featuring multiple performances with a live studio audience.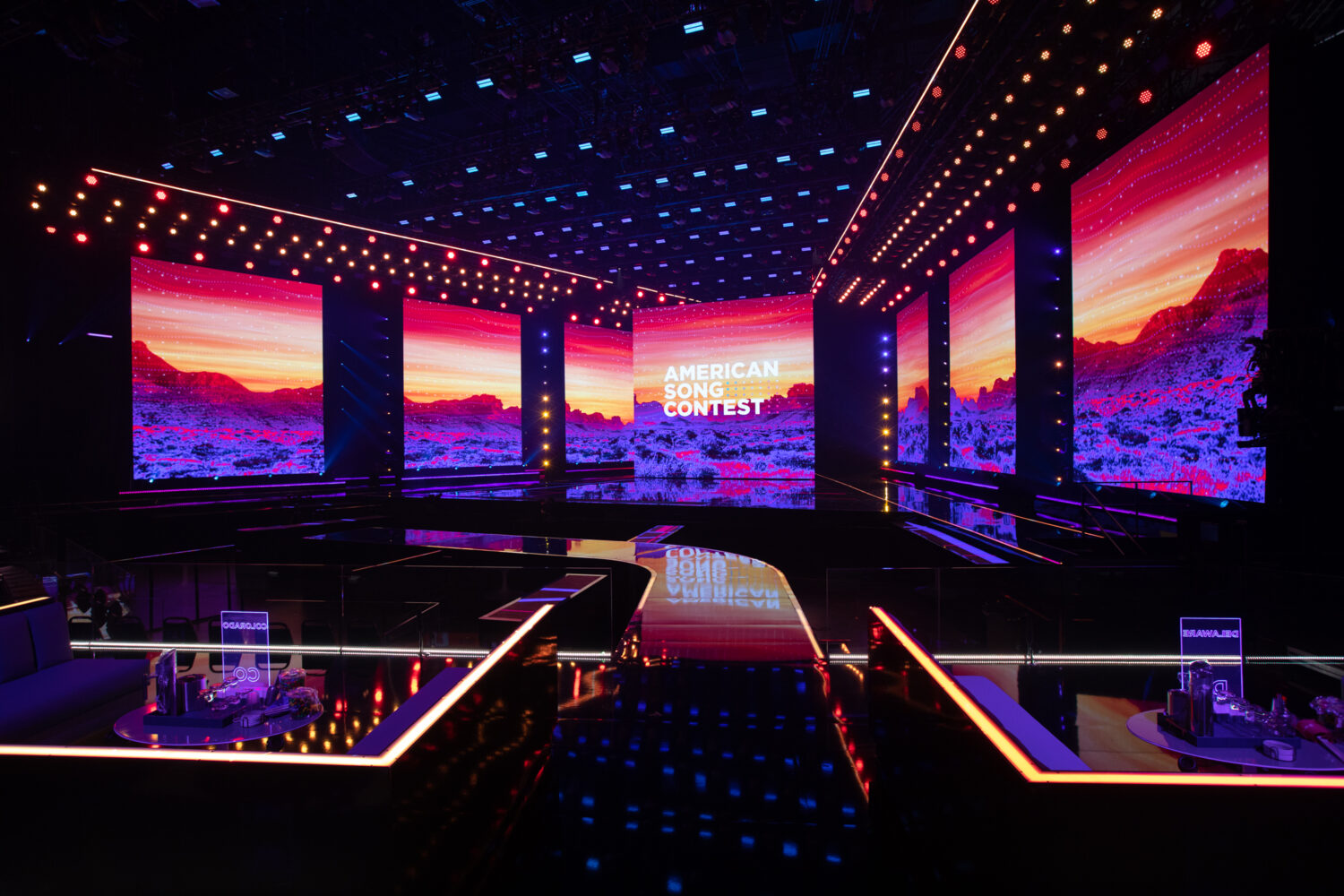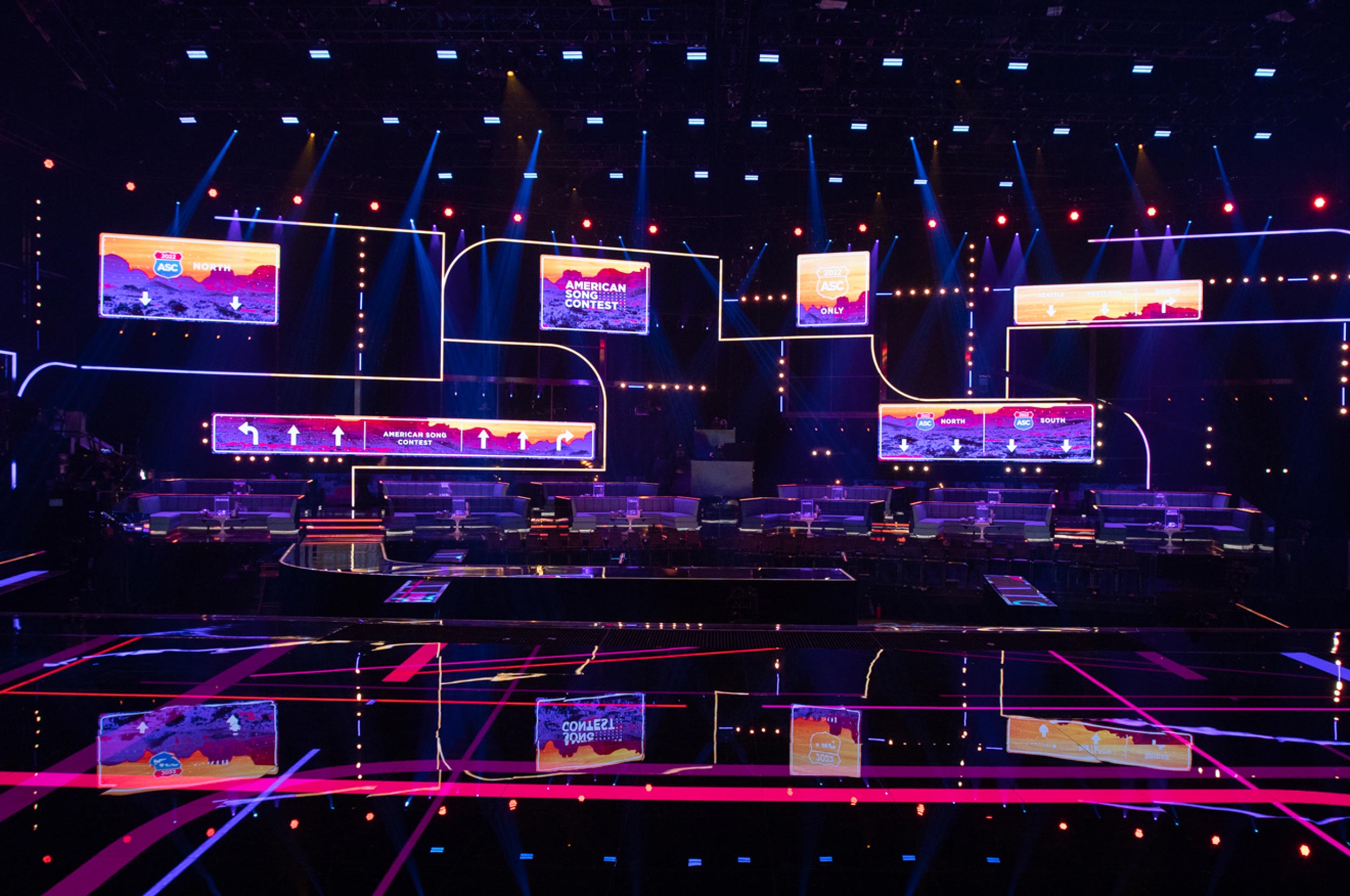 Keeping the themes of migration, ambition, liberty, community and diversity in mind, we looked to the utopian landscapes depicted in photo collages created by Italian architecture collective Superstudio in the 1960s and '70s, which captured a sense of freedom and optimism.