Nike
House of Go
2018
Experiences
Melbourne, Australia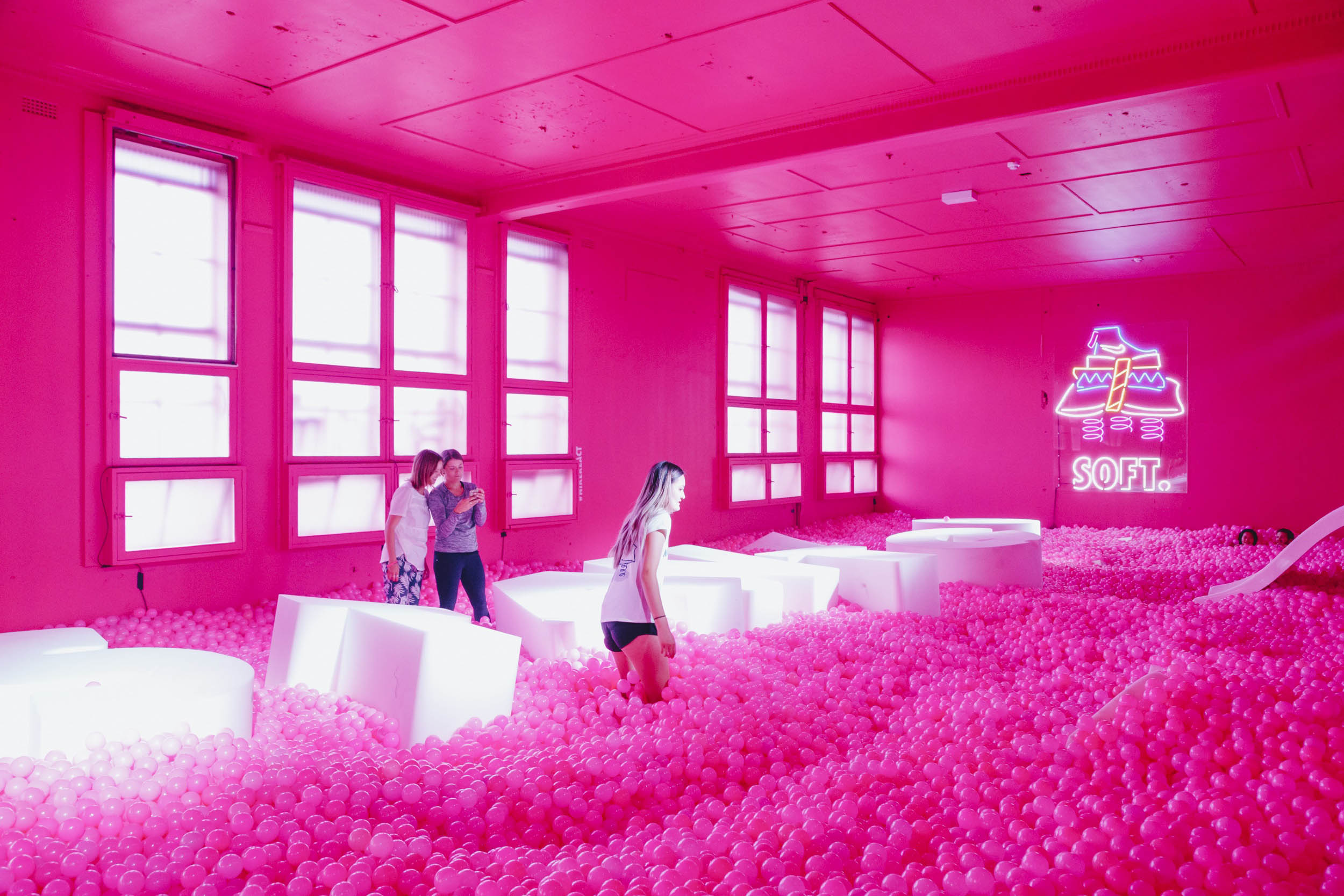 Spread across 12 rooms of an old warehouse space in Melbourne, we created this vibrant, hyper-sensory fun house experience for the launch of Nike's new React sneaker.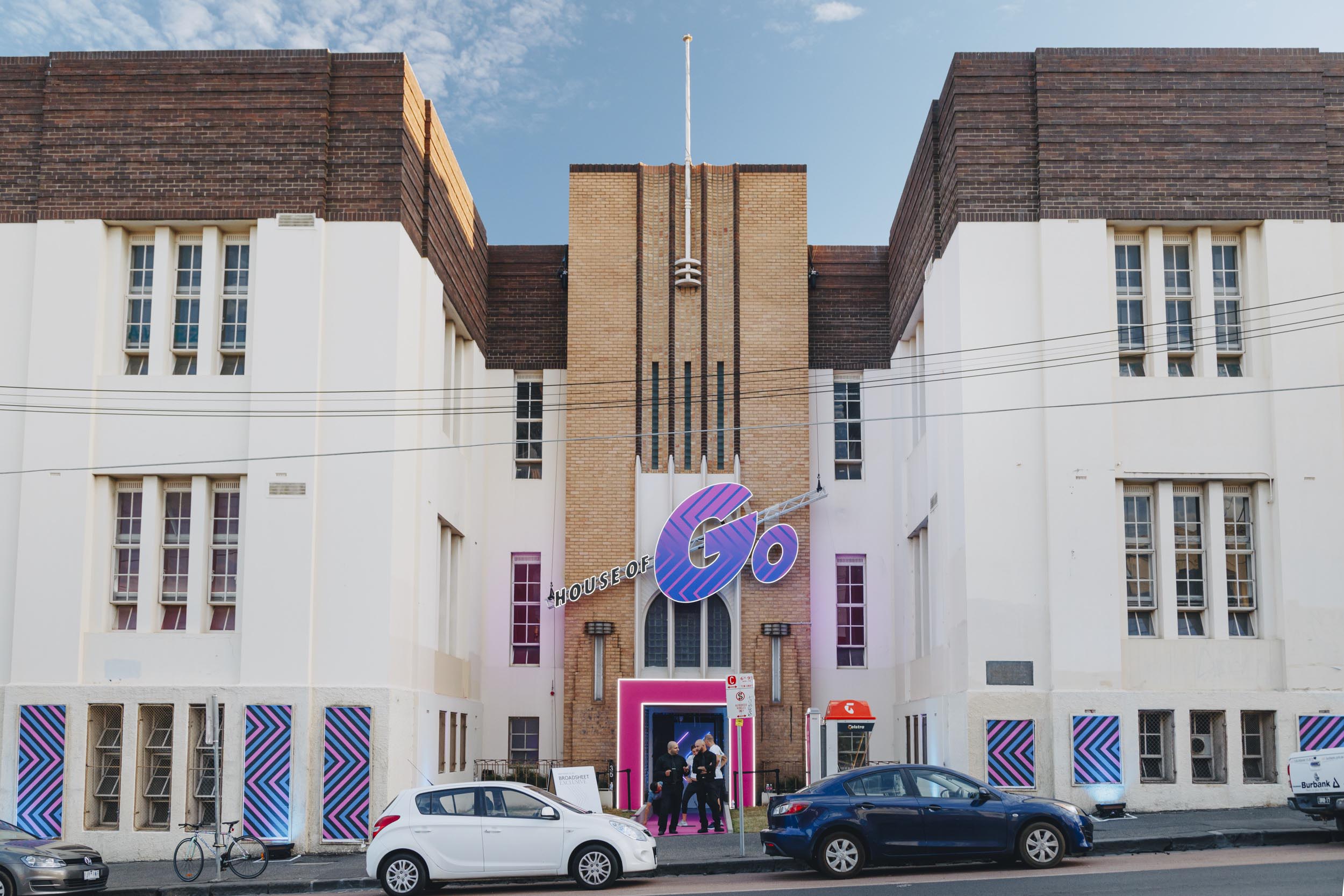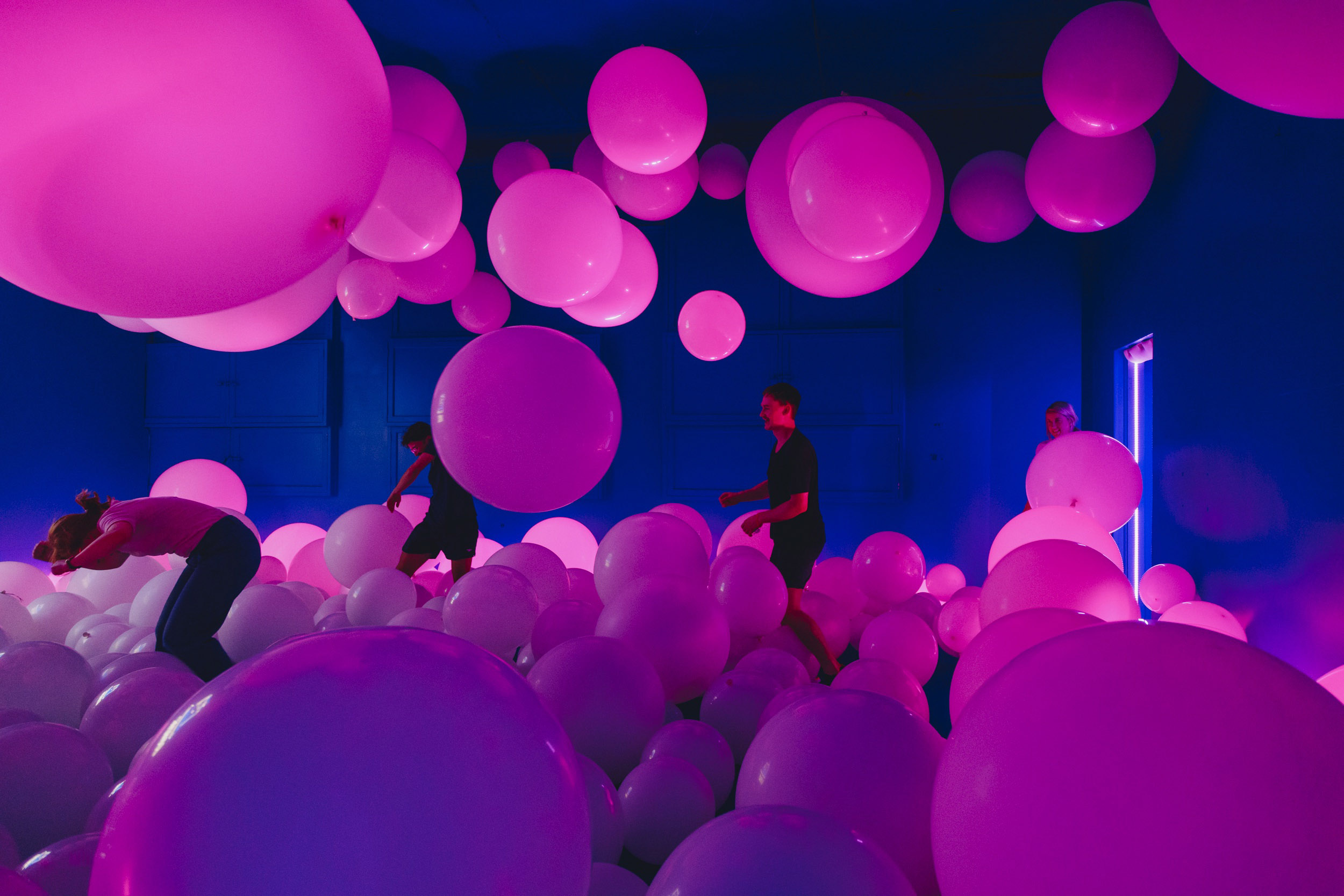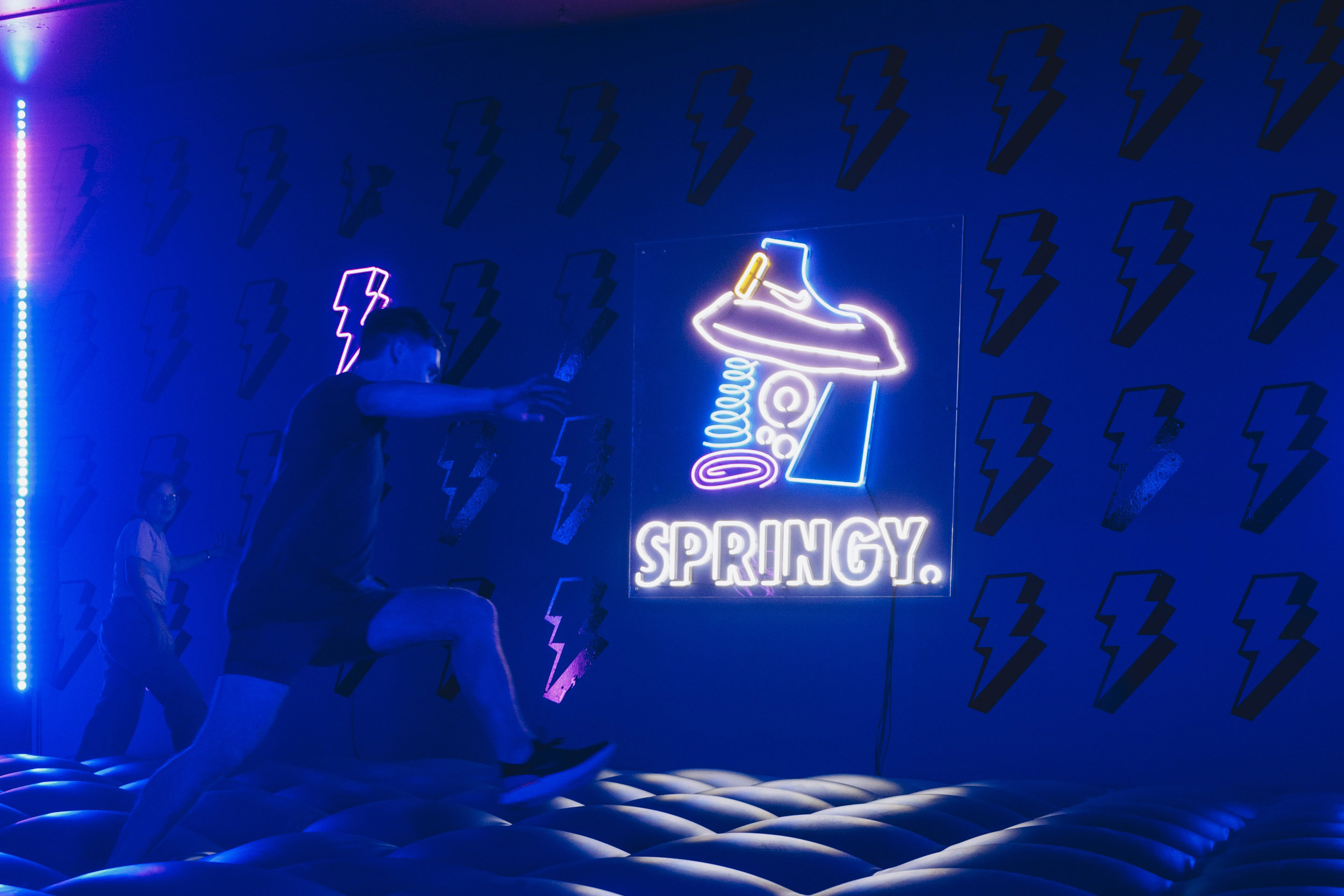 Over the course of a summer weekend in 2018, we welcomed visitors to journey through a labyrinth of instagrammable rooms that each celebrated a different element of the new sneaker's design. 
Playful, surprising, colorful and fun, the installation's interactive design included an indoor bouncy castle, a neon room filled with giant helium balloons, a massive pink ball pit, and a slippery slide that transported visitors from the building's top level down to a music-filled courtyard space where they could purchase a pair of Nike React sneakers from a custom vending machine.