MTV
Video Music Awards
2019
Digital, Music, Television
Newark, New Jersey

For the 2019 VMAs, we collaborated with a team of experts to create an awe-inspiring and ever-changing performance landscape that blended robotic arms, video screens and augmented reality.
Broadcast live around the world, the award show required a minimal but flexible set that would serve as a blank canvas for multiple performances by different artists.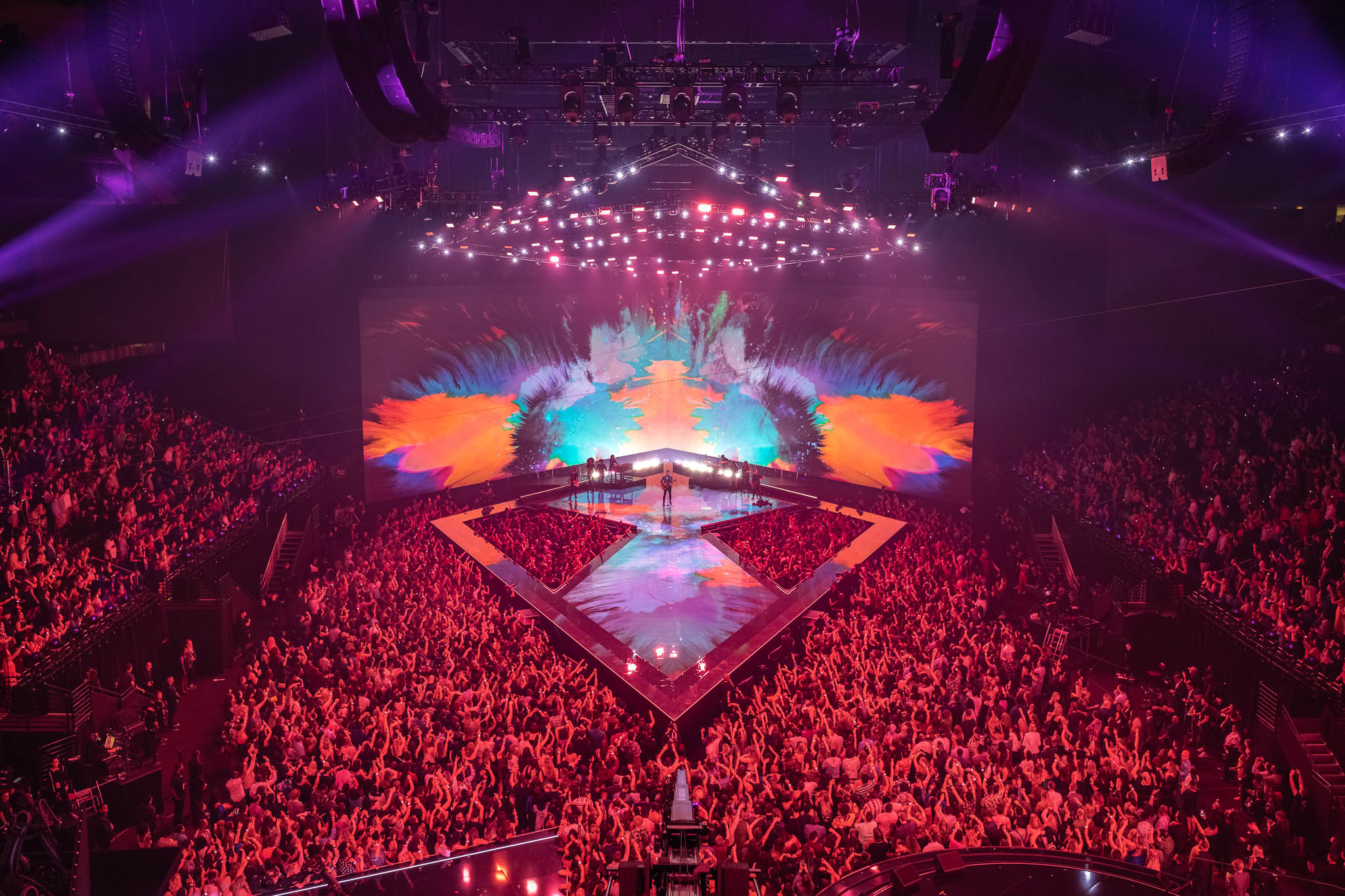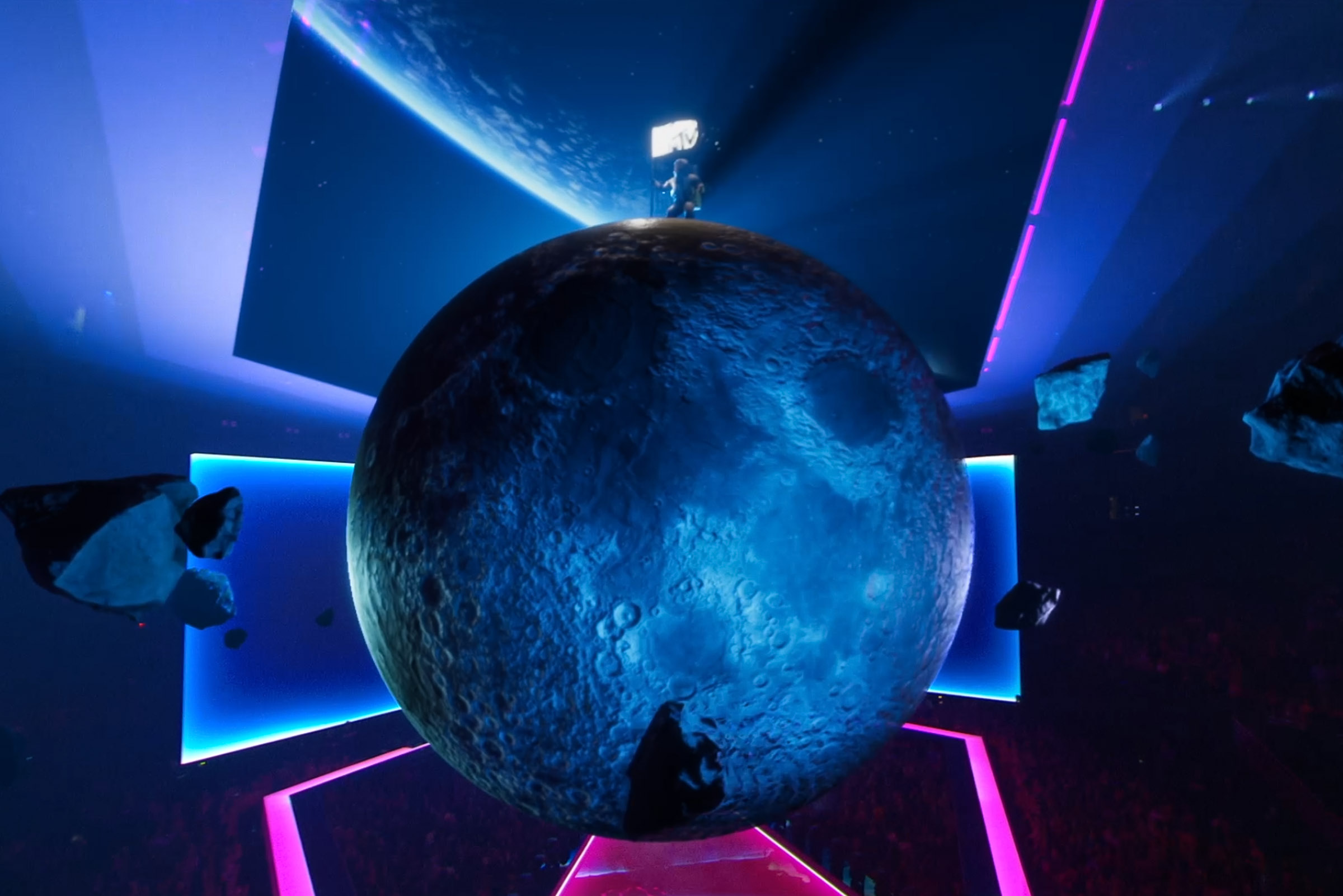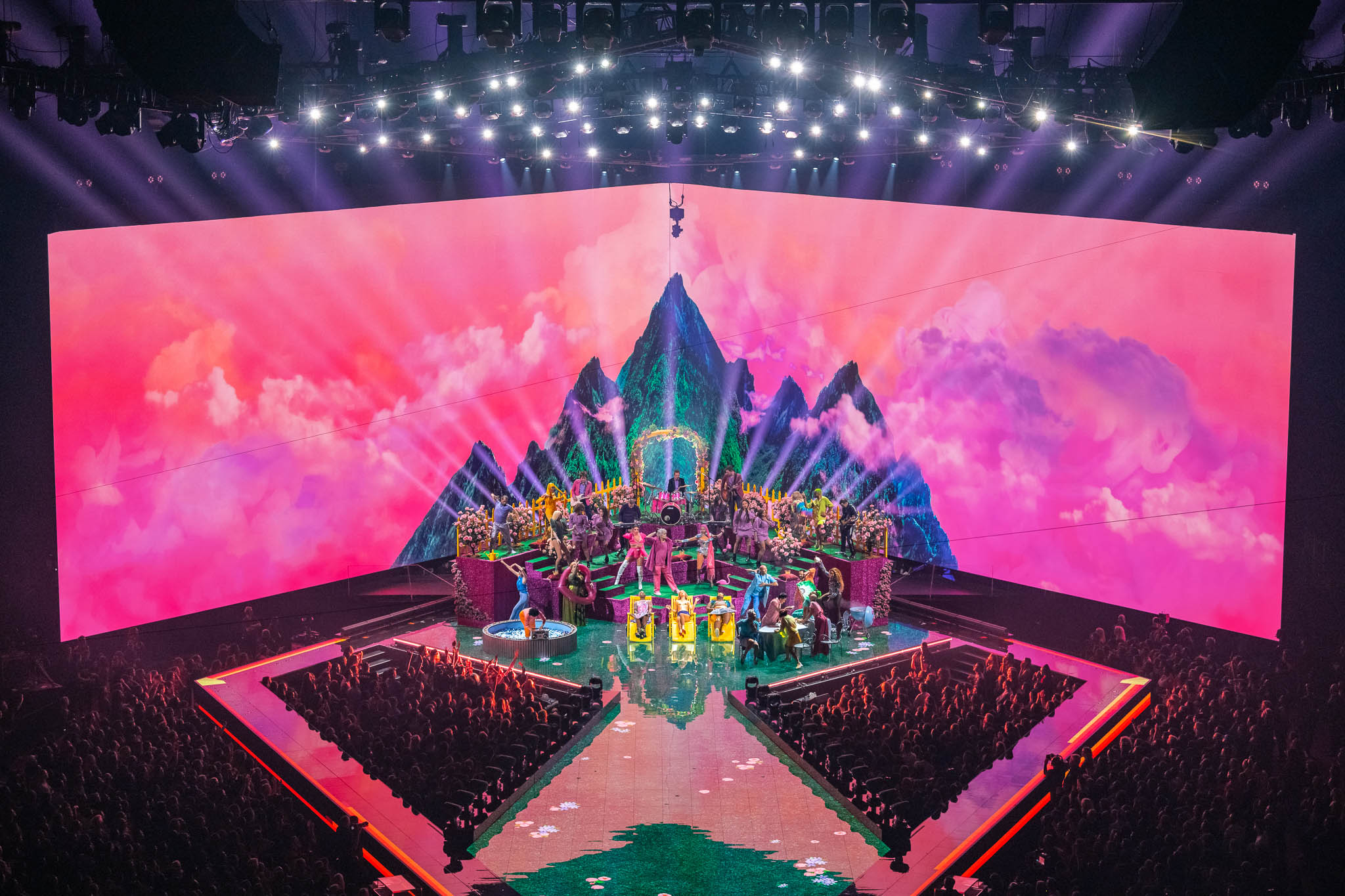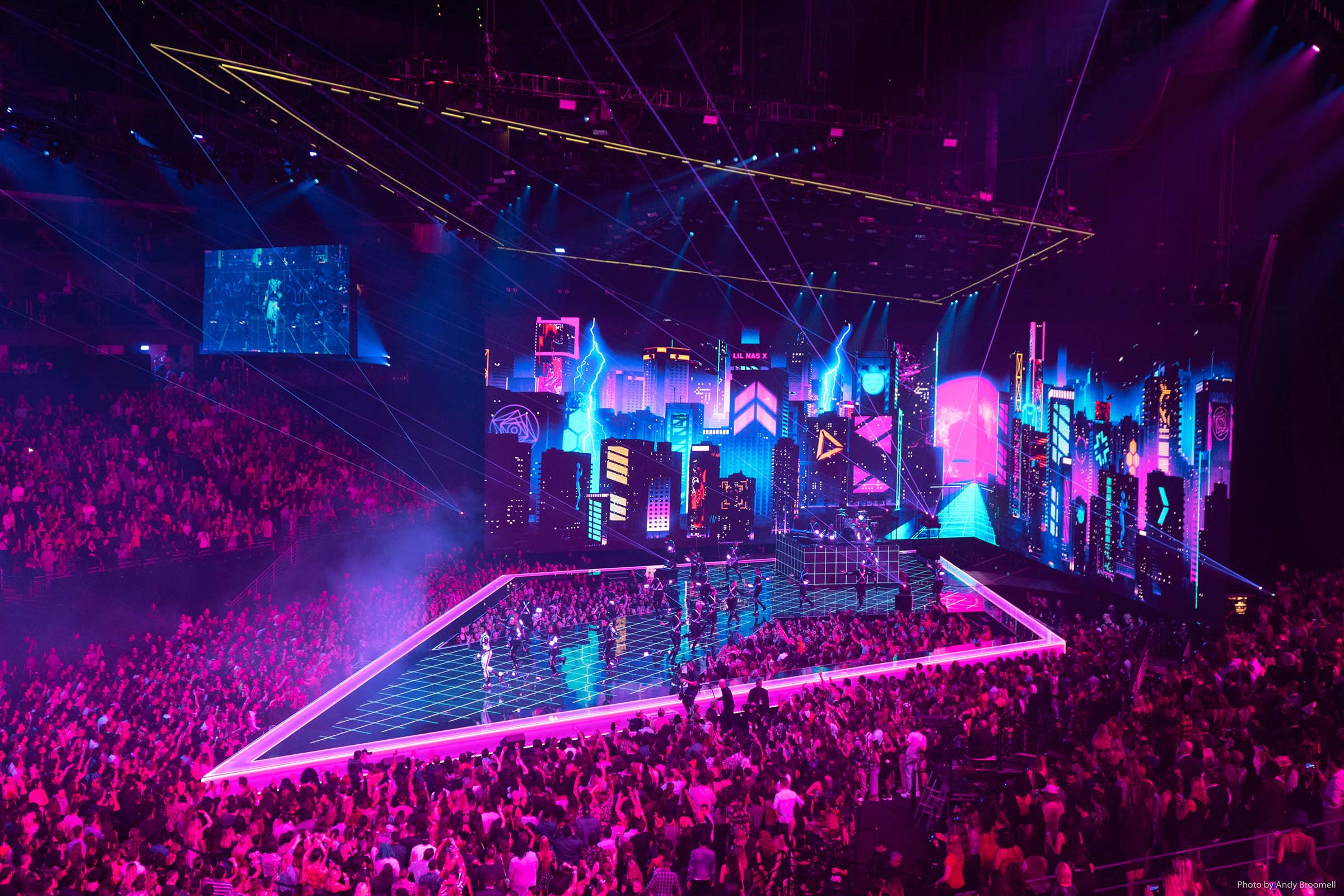 We clad a vast diamond-shaped stage and its backdrop entirely with video screens so that the setting could be completely transformed through content.
We also layered AR objects on top of the physical set at select times, to create a seamless blend of digital and real-life elements.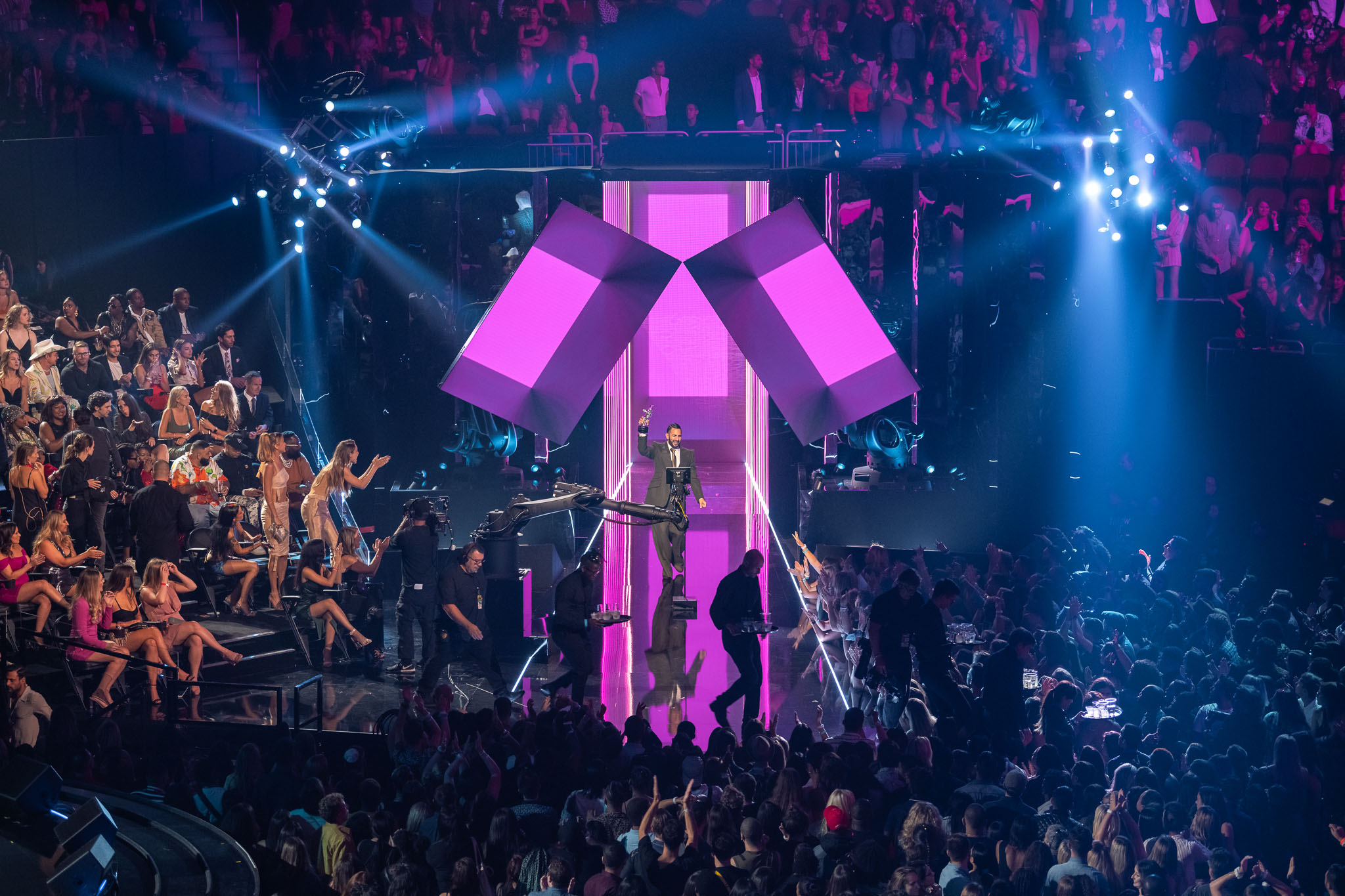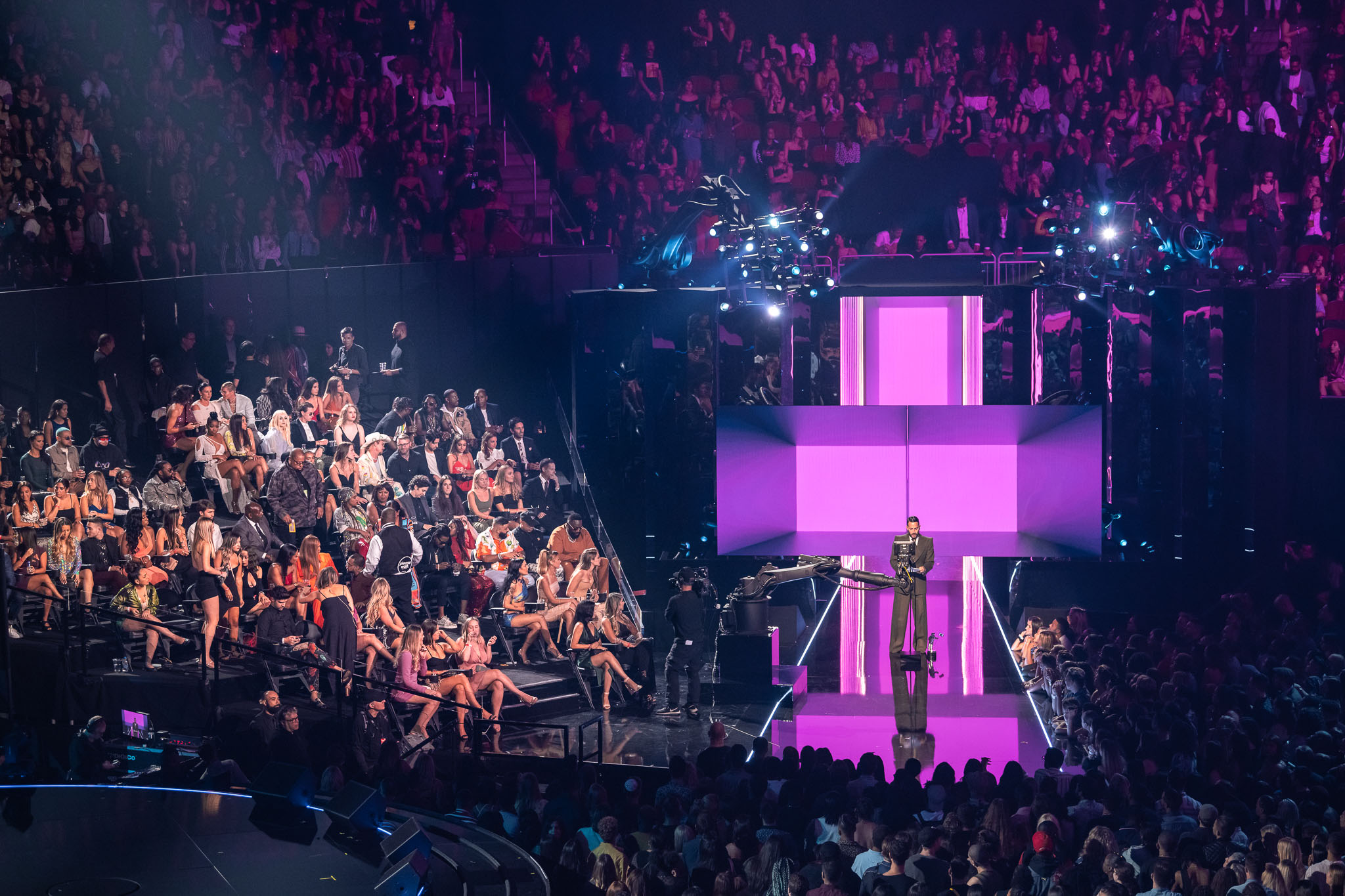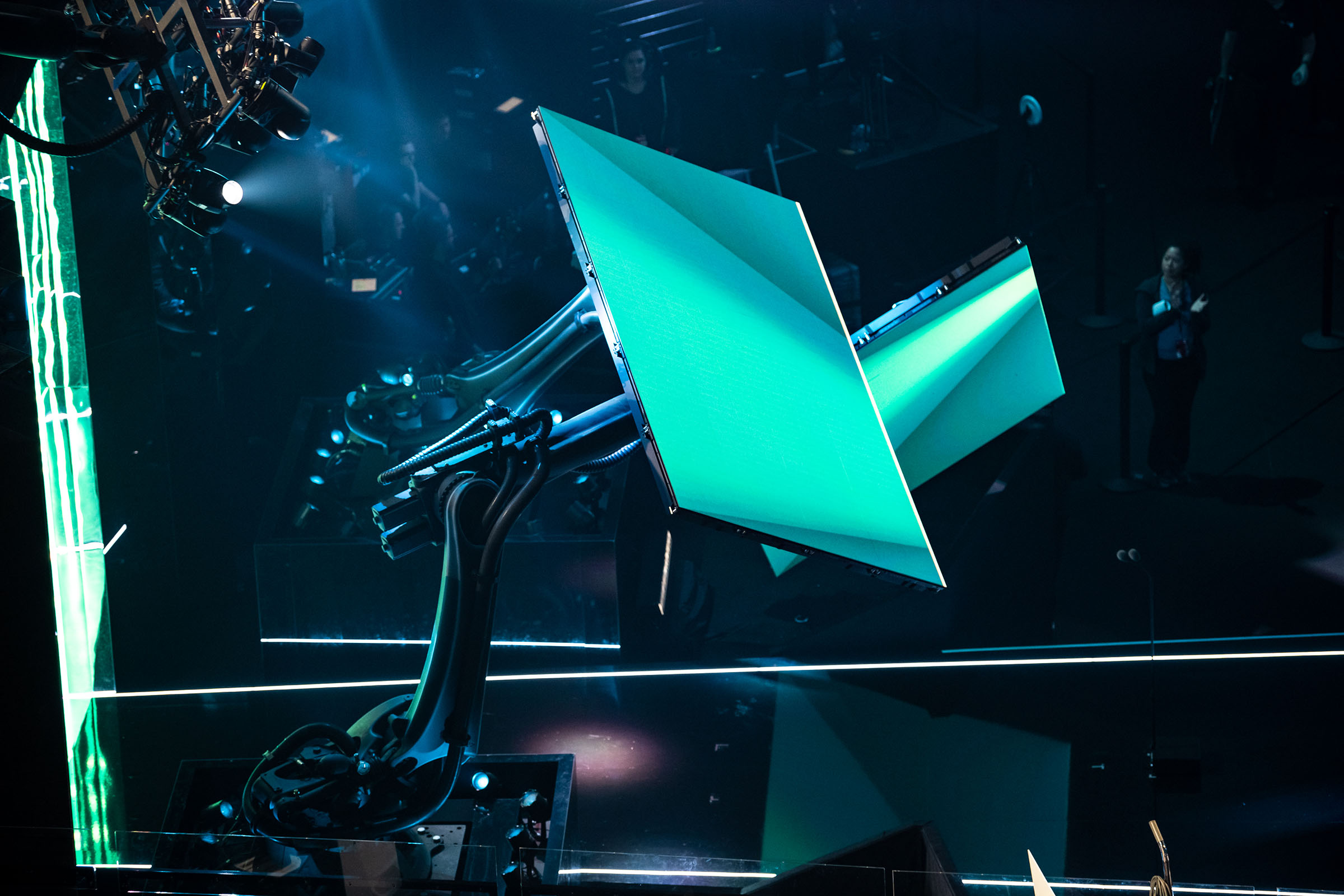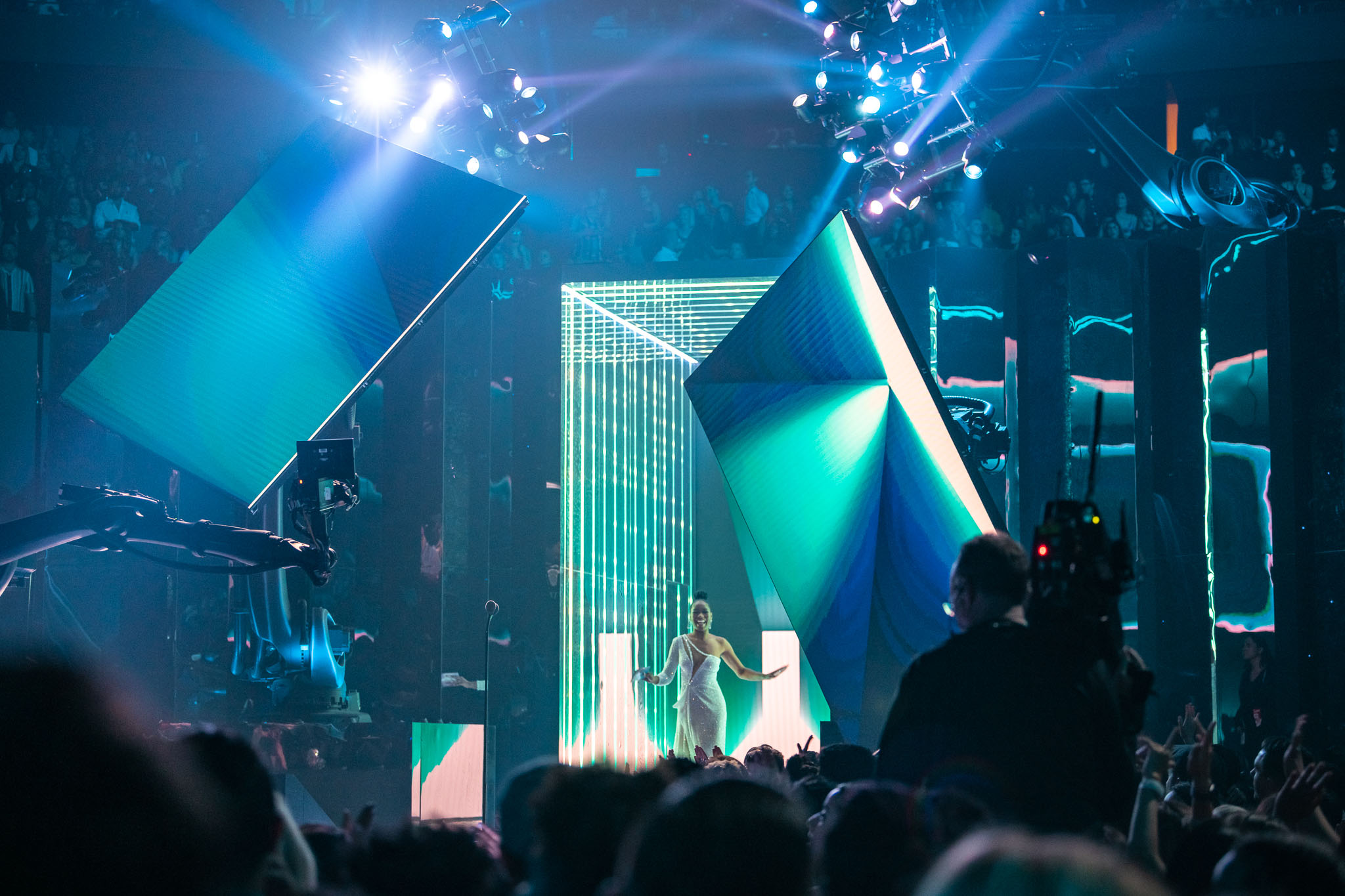 At a second stage, a series of robotic arms operated a camera, lighting rig, and two screen-clad doors.
As each talent arrived onto the stage, the robotic arms would reveal them from behind the screens in a dizzyingly quick and precise sequence of unique movements.