MTV
World Stage
2017
Music, Television
London, United Kingdom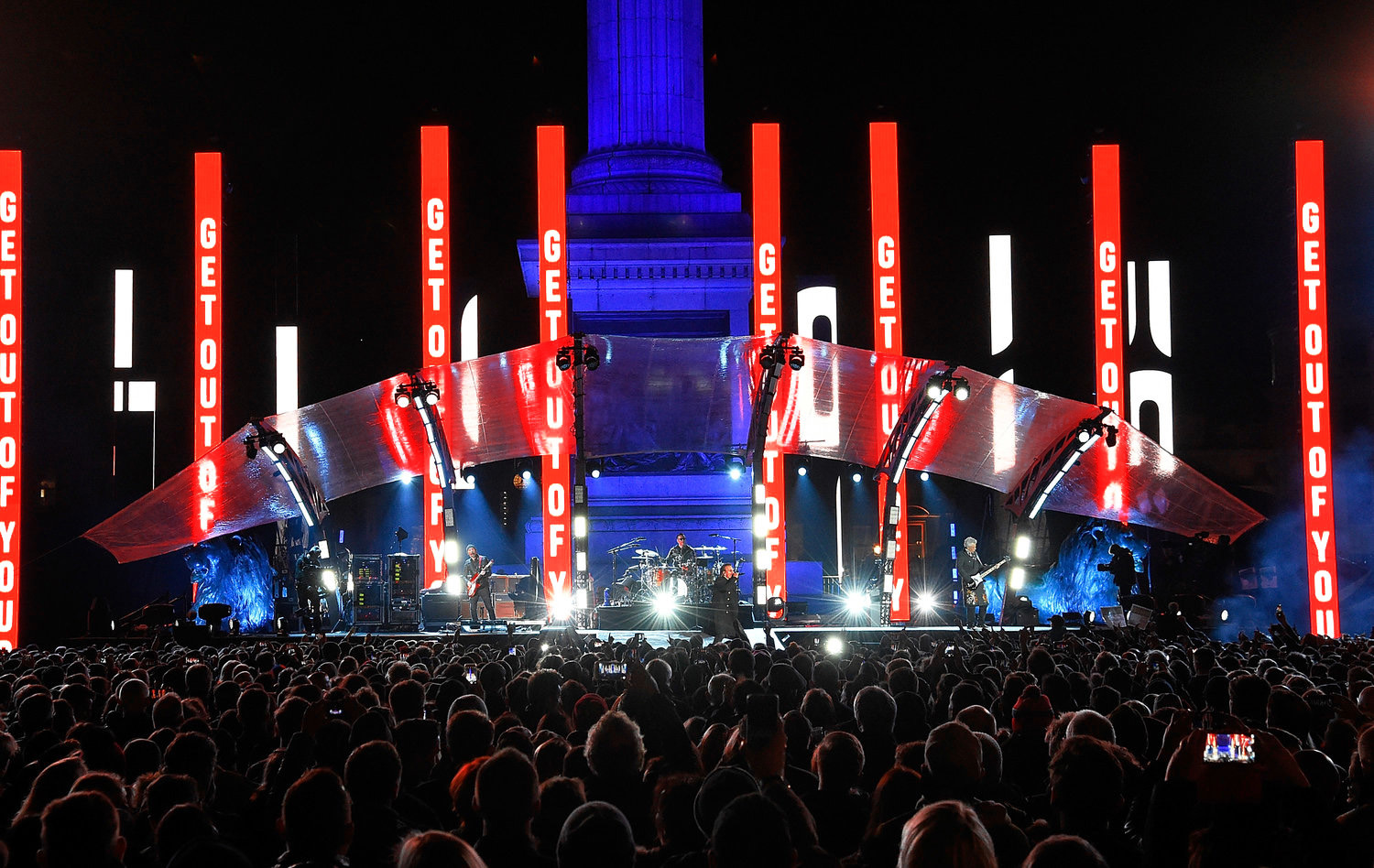 The freedom-backed history of London's Trafalgar Square was celebrated in our minimal but impactful set for a once-in-a-lifetime outdoor concert headlined by U2 and David Guetta.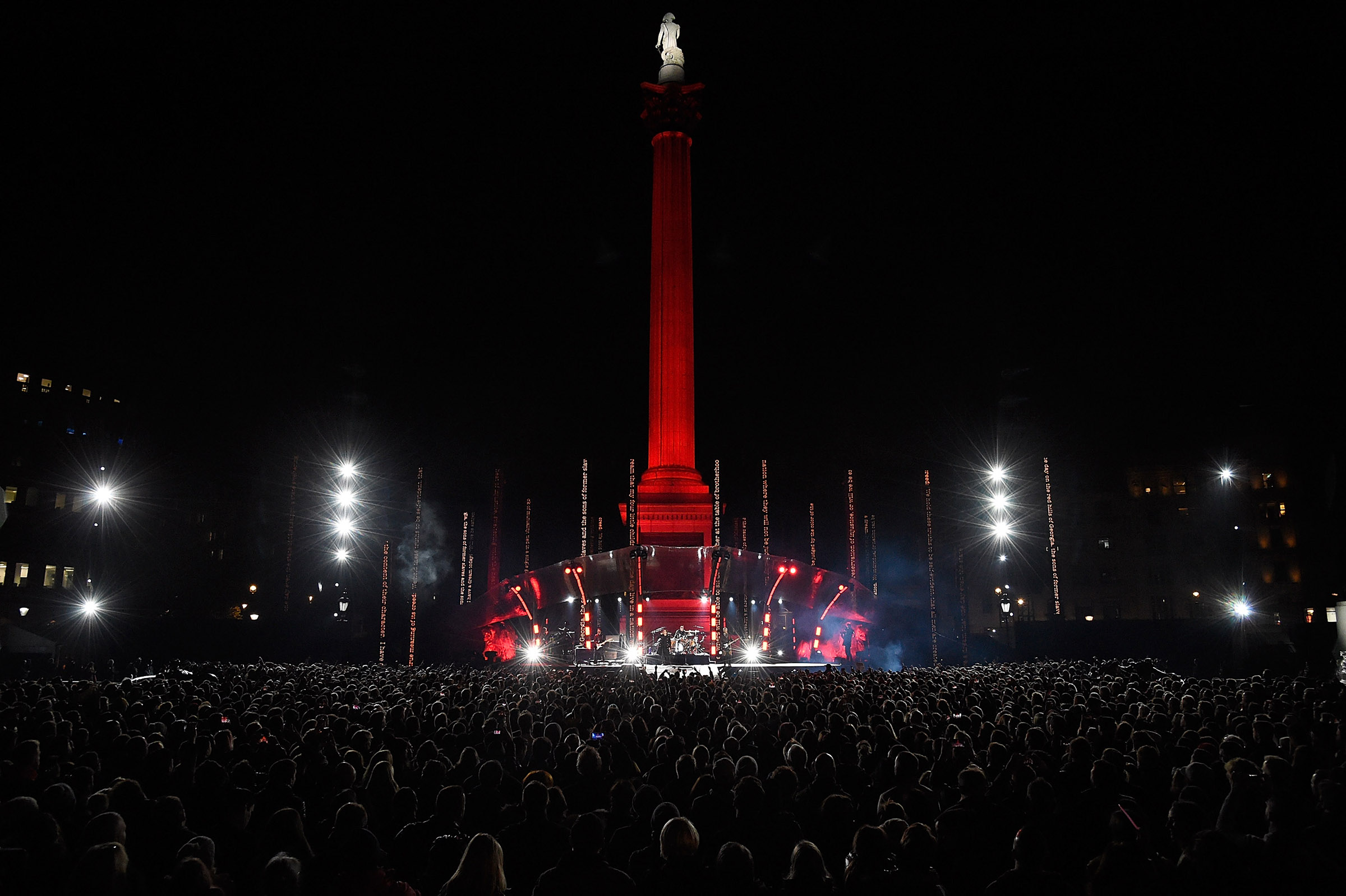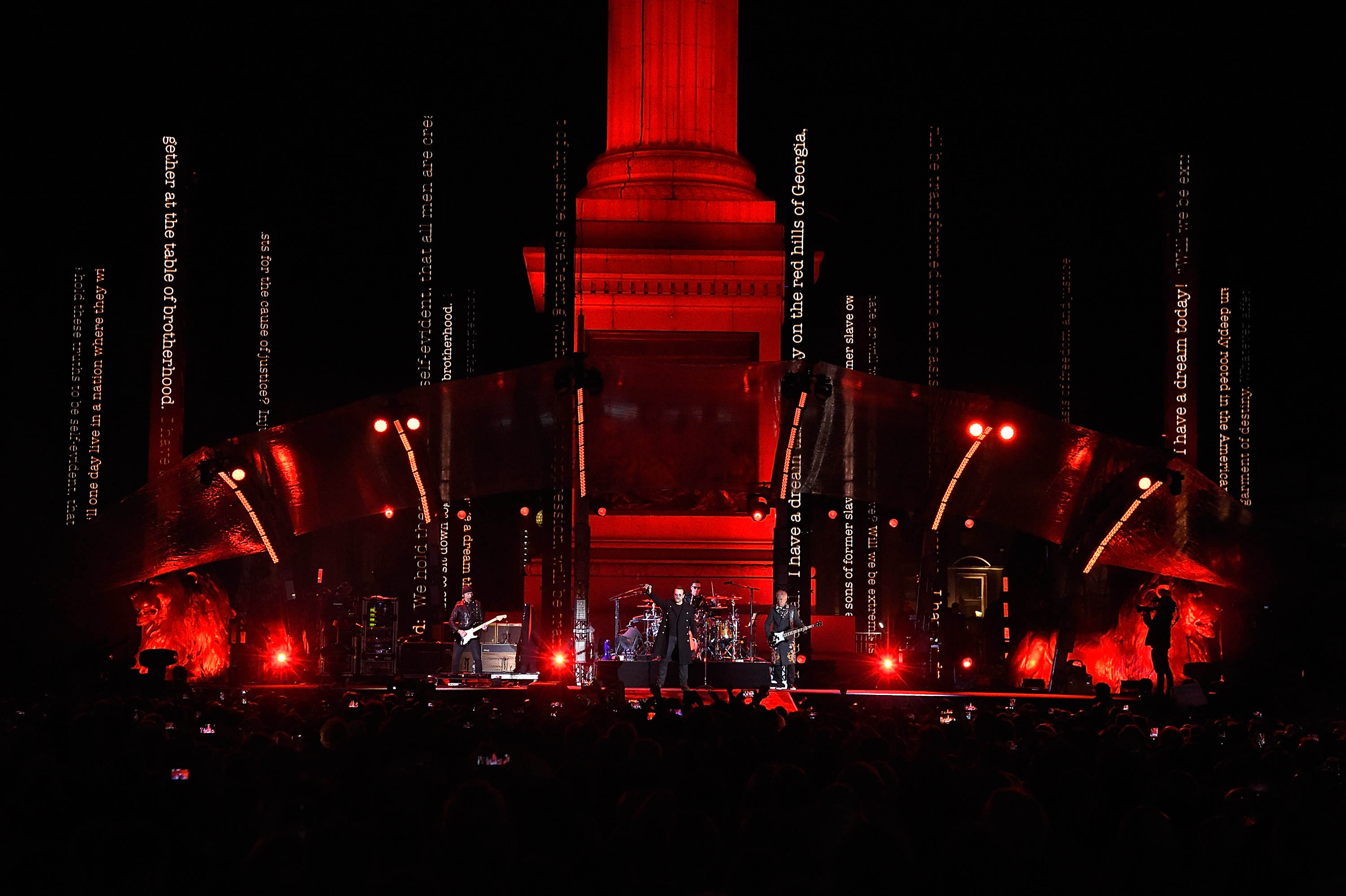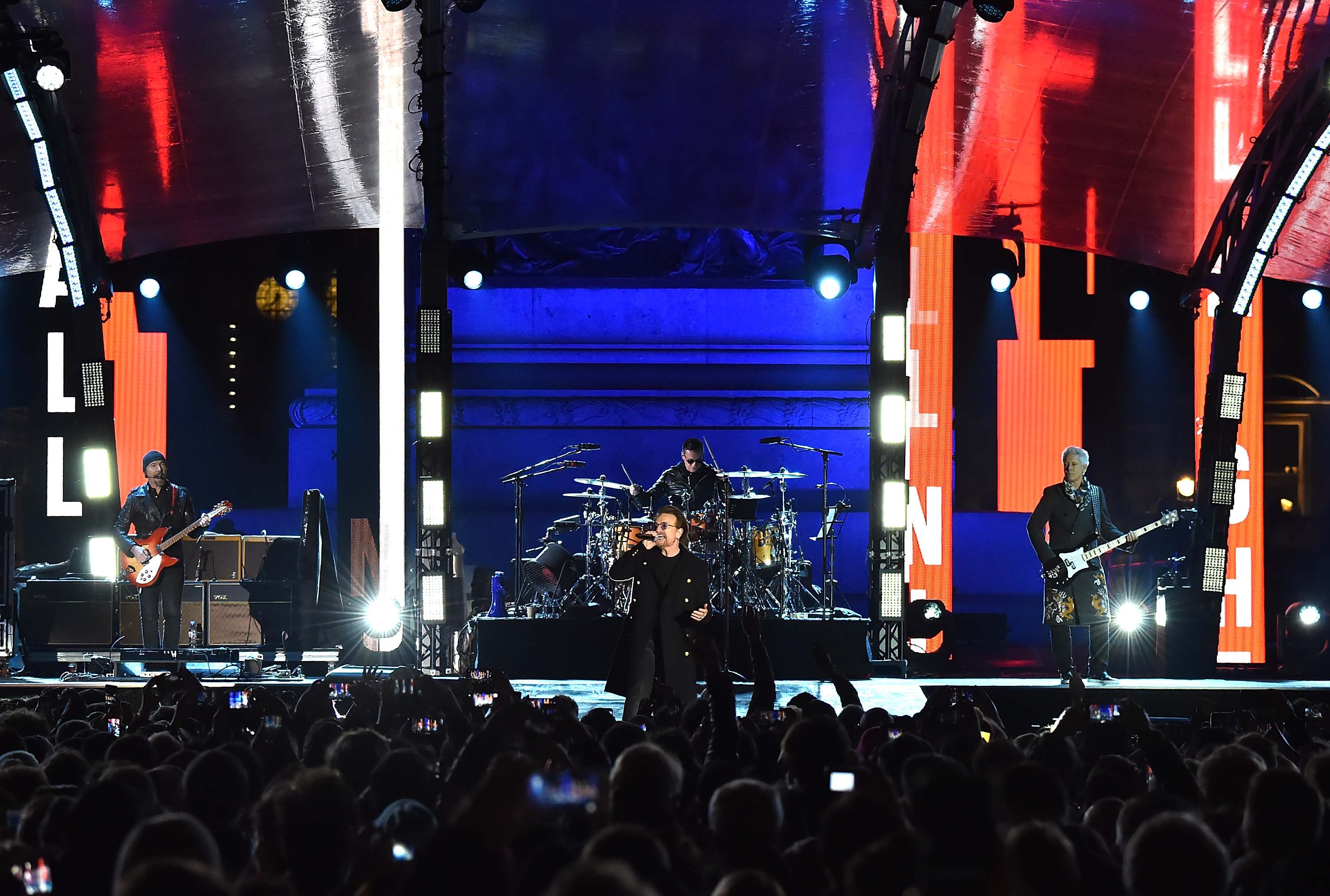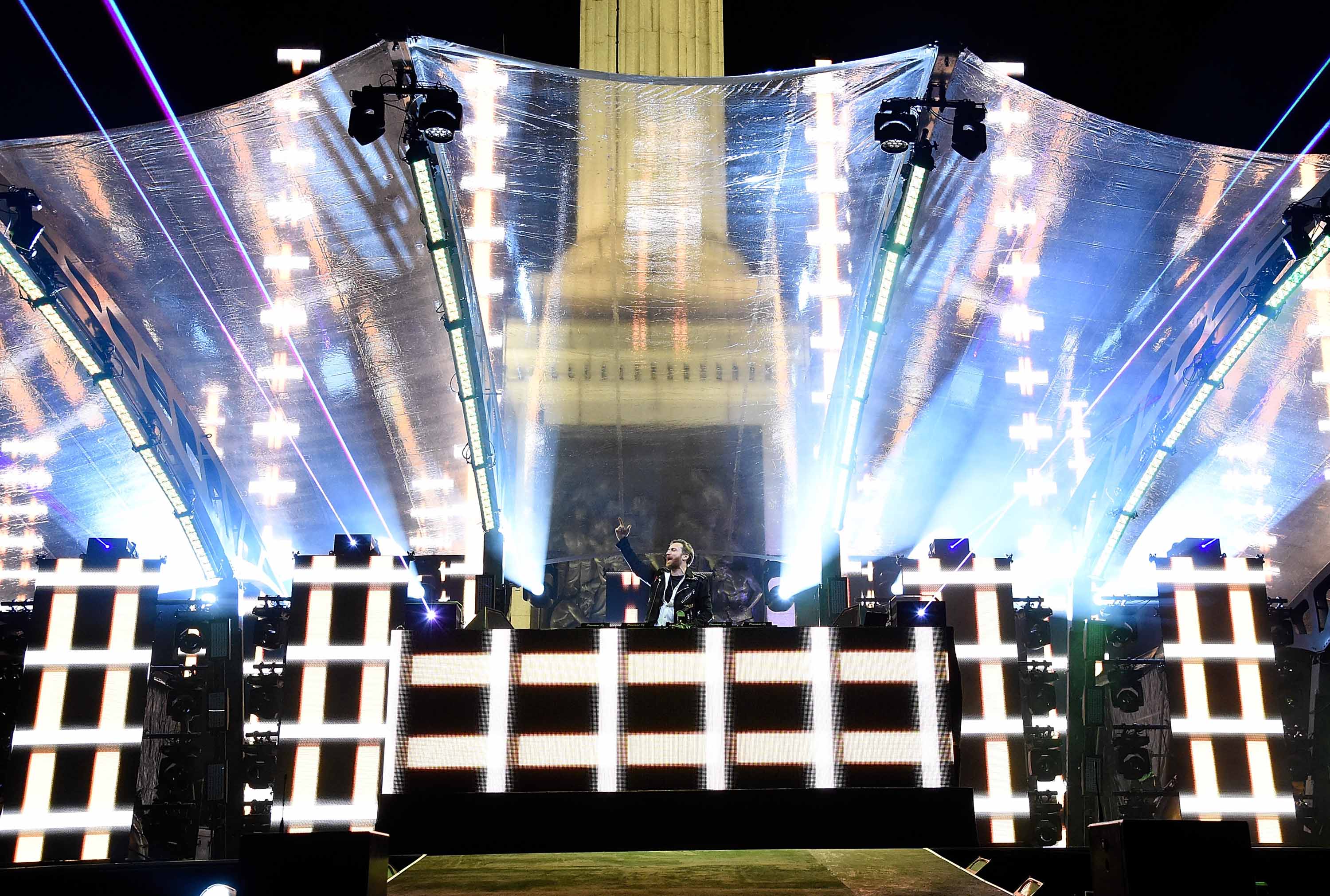 Our set design was composed of a clear stage canopy and a series of modern, monolithic pillars that mimicked and complemented Nelson's Column, the square's iconic 169-foot obelisk that stood at the center of the stage.
Clad in LED video screens, the pillars changed color to match the music and were emblazoned with U2's powerful lyrics.