The 65th Annual
Grammy Awards
2023
Music, Television
Los Angeles, California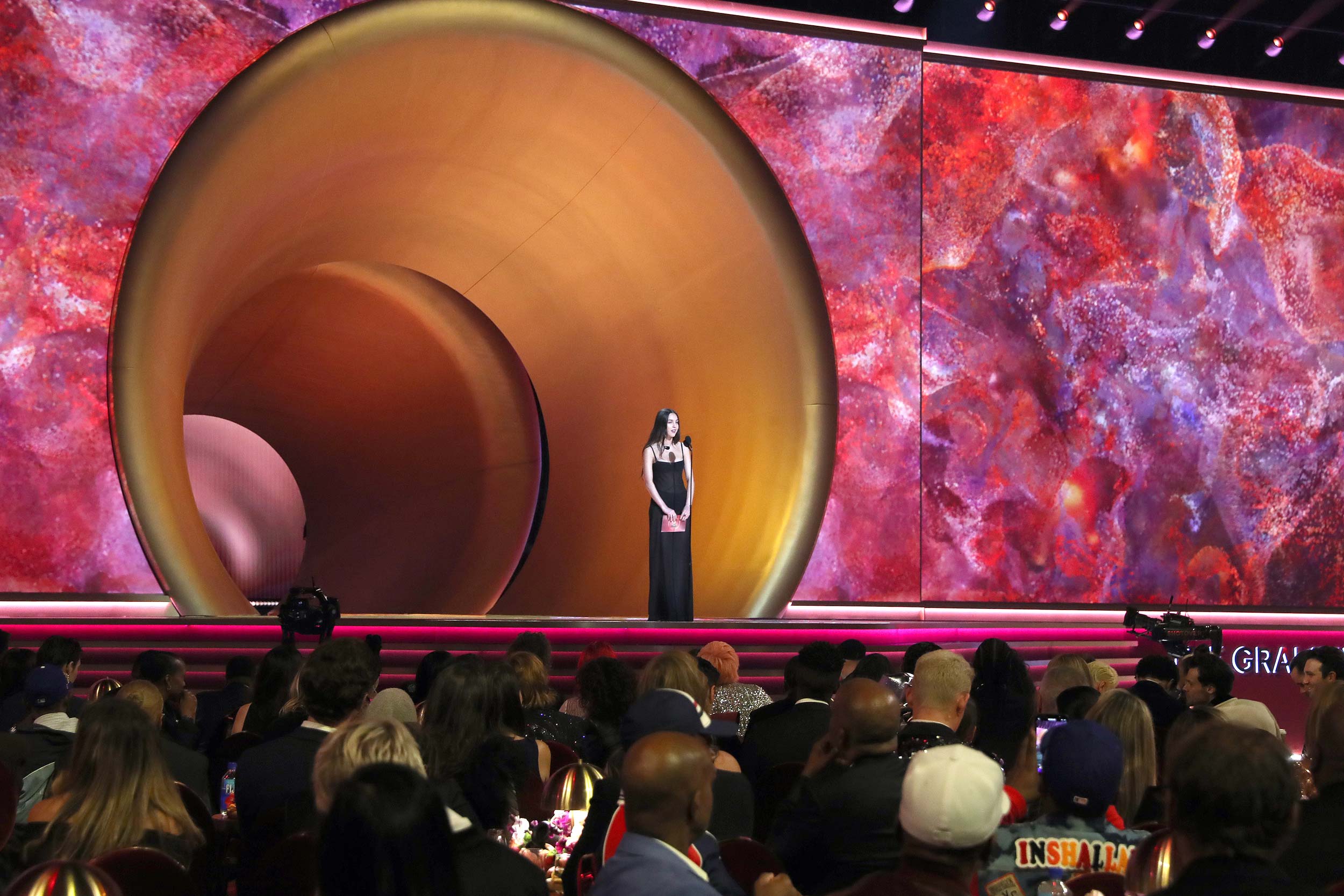 The swooping curves of a gramophone funnel informed the celebratory stage design for the 65th Grammy Awards.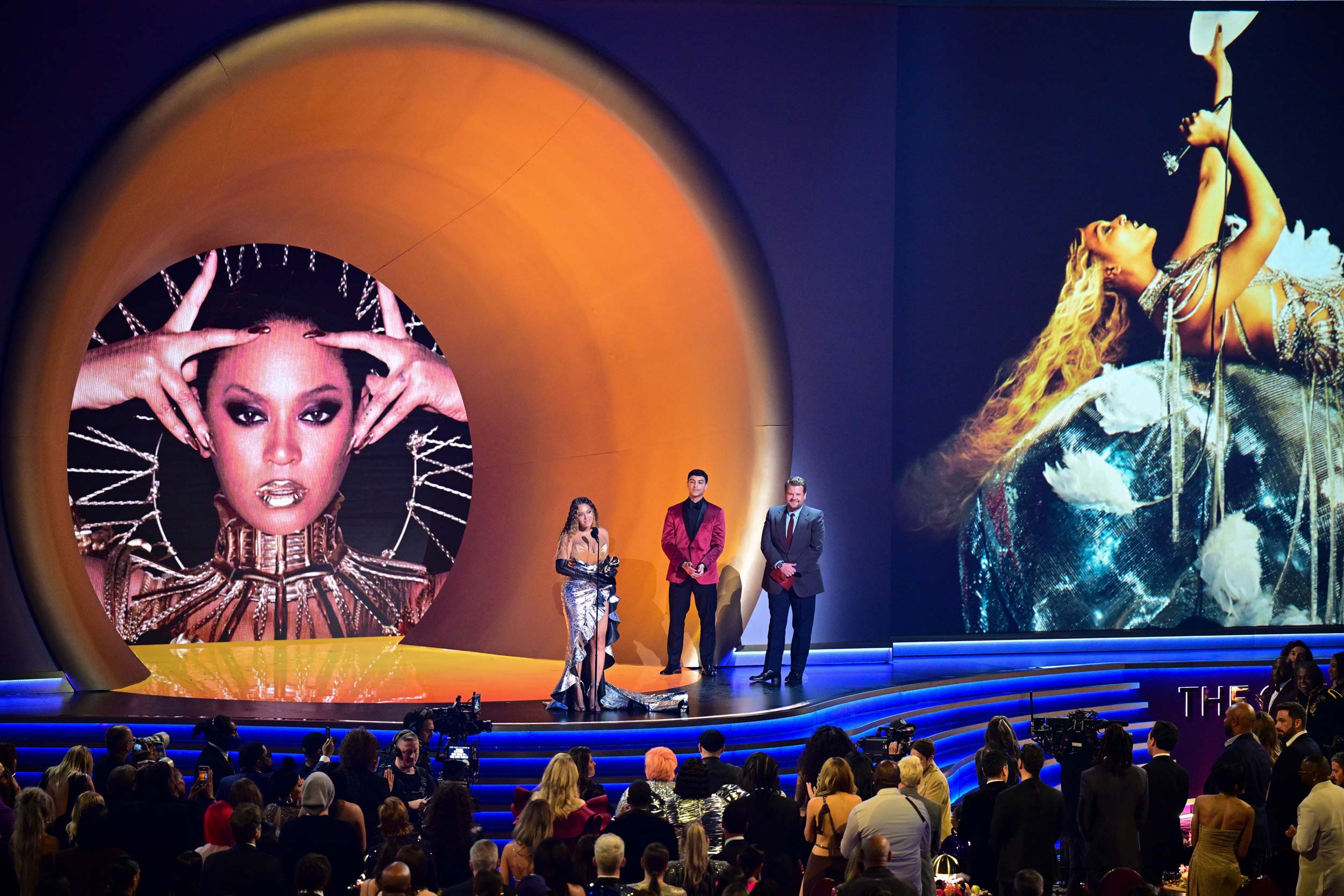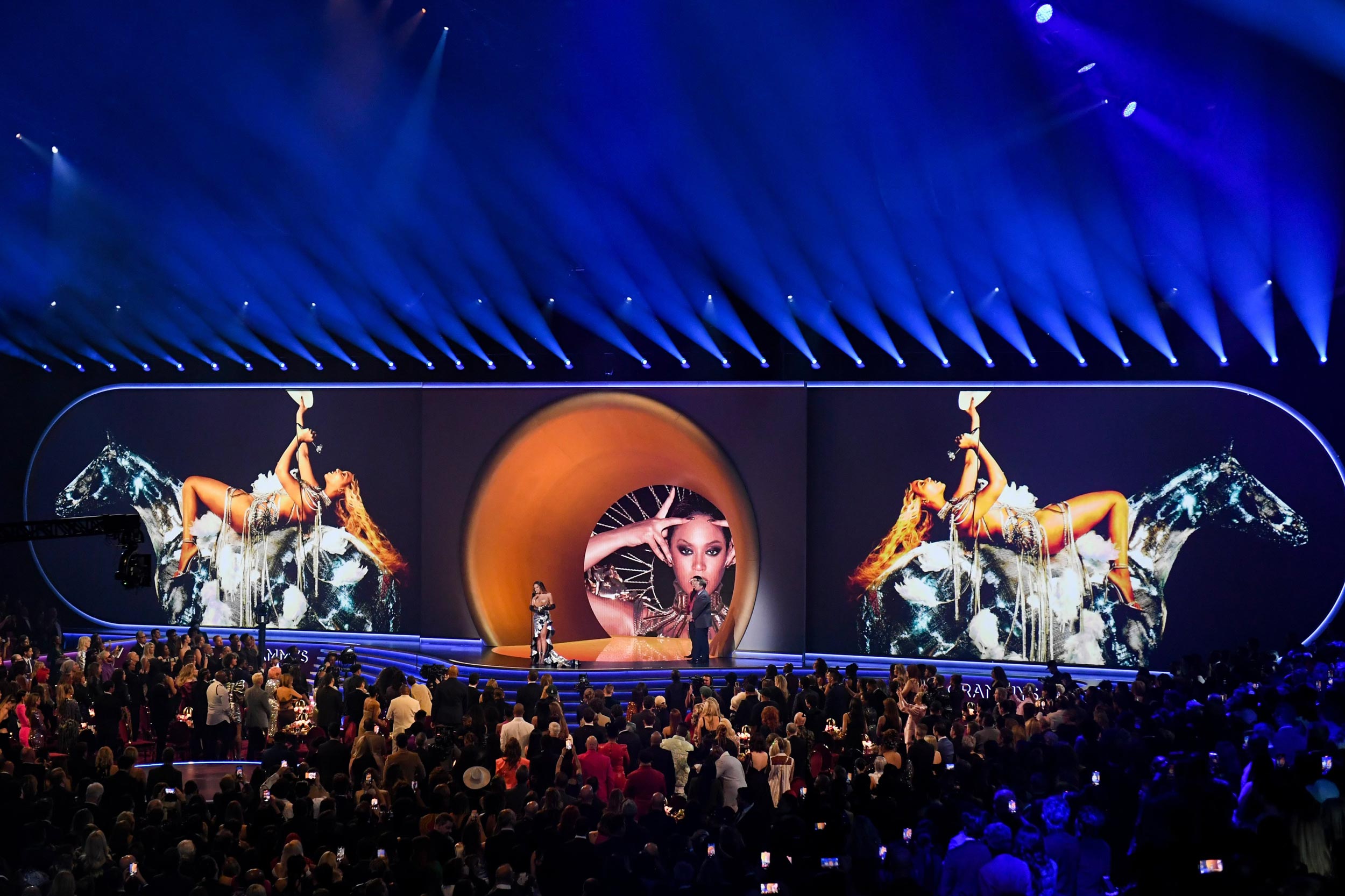 In our second year as set designers for the Grammys, our team conceived a stage anchored by a central, funnel-shaped walkway. Based on the form of the ceremony's iconic gramophone trophy and emerging through a capsule-shaped video screen, the walkway served as a stage entrance for the talent as well as an impactful backdrop that framed each winner.
The curves of the gramophone were echoed throughout the set; most prominently in the circular satellite stage and the sweeping staircase that connected the nominee area to the main stage.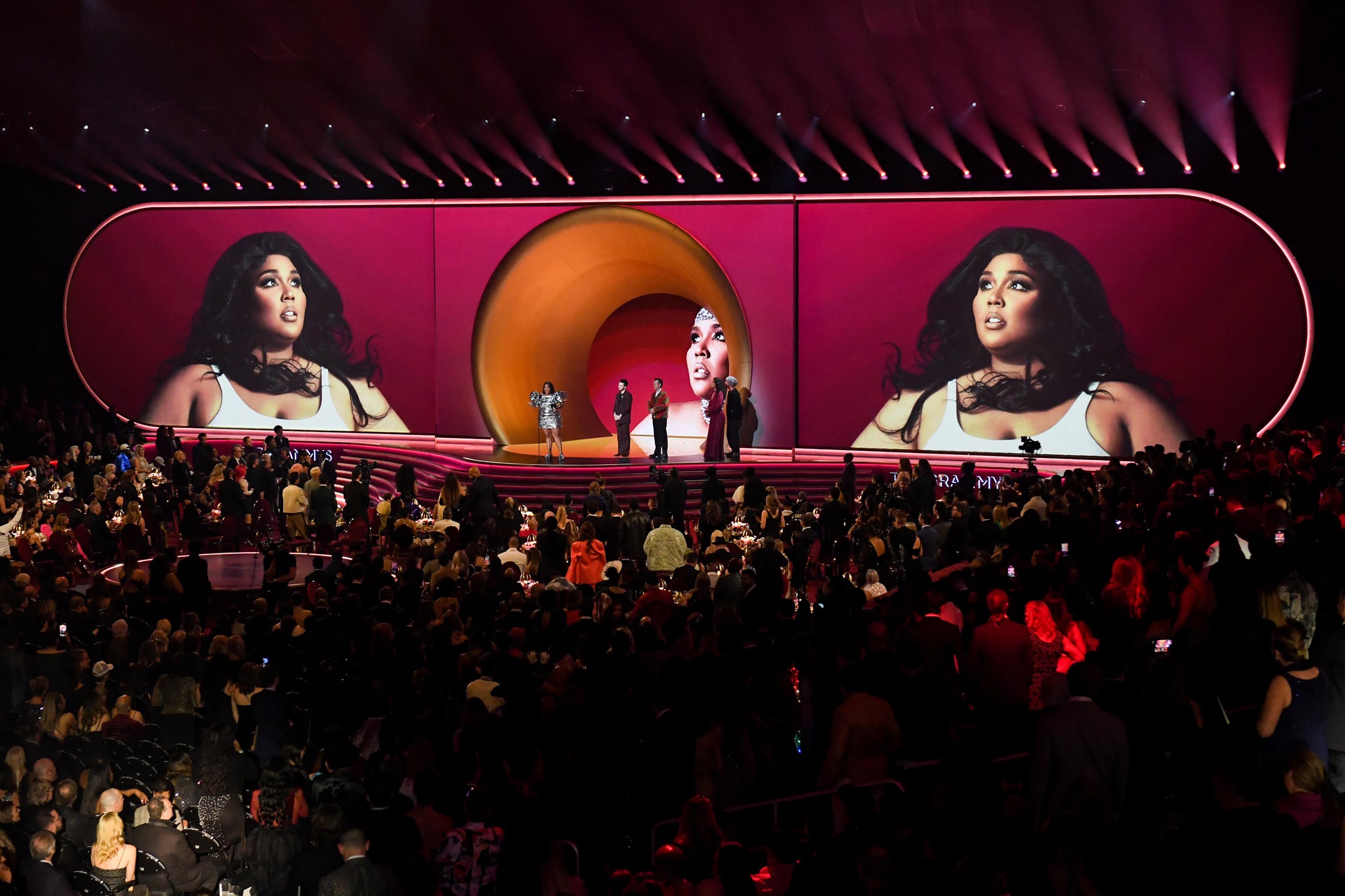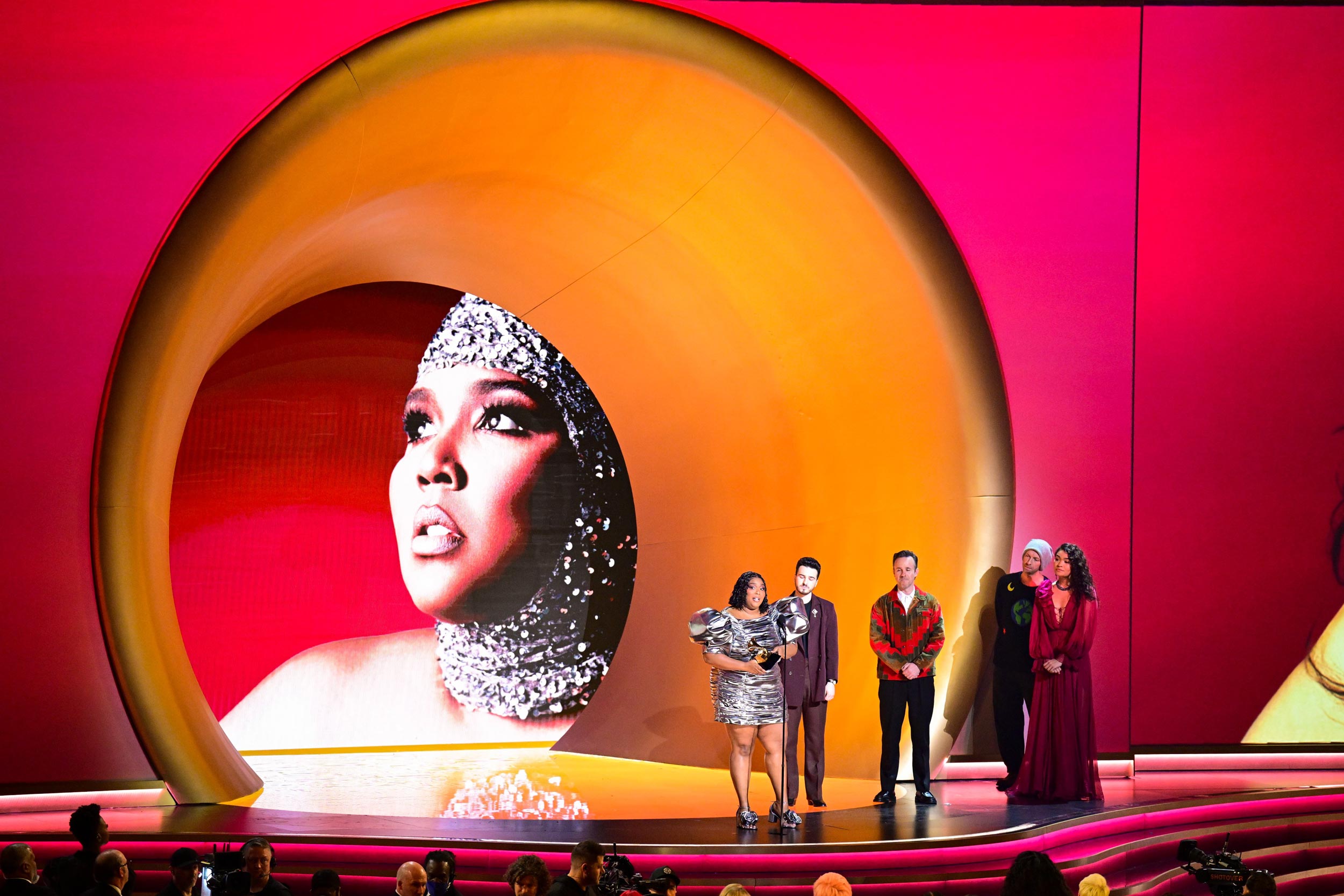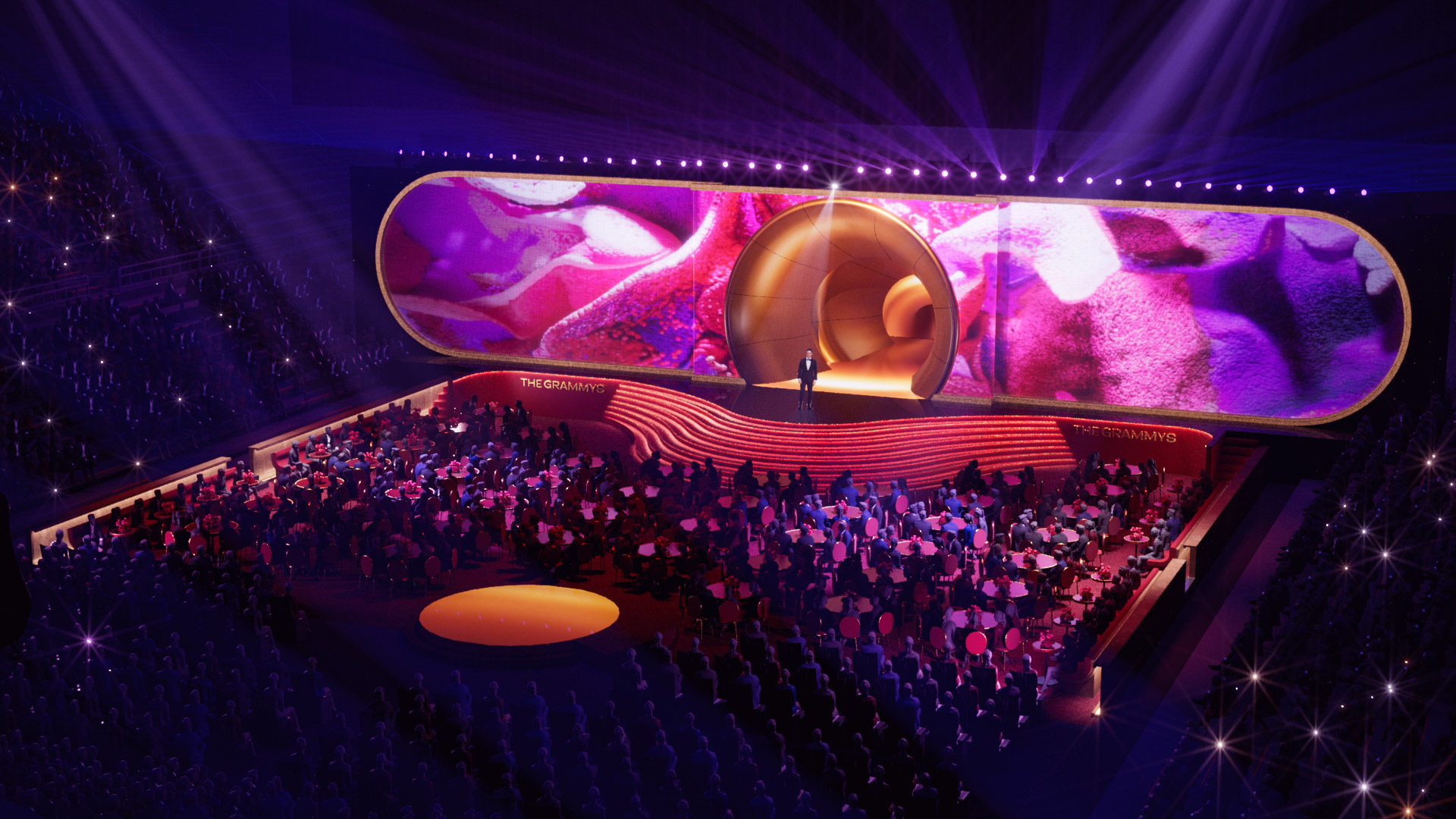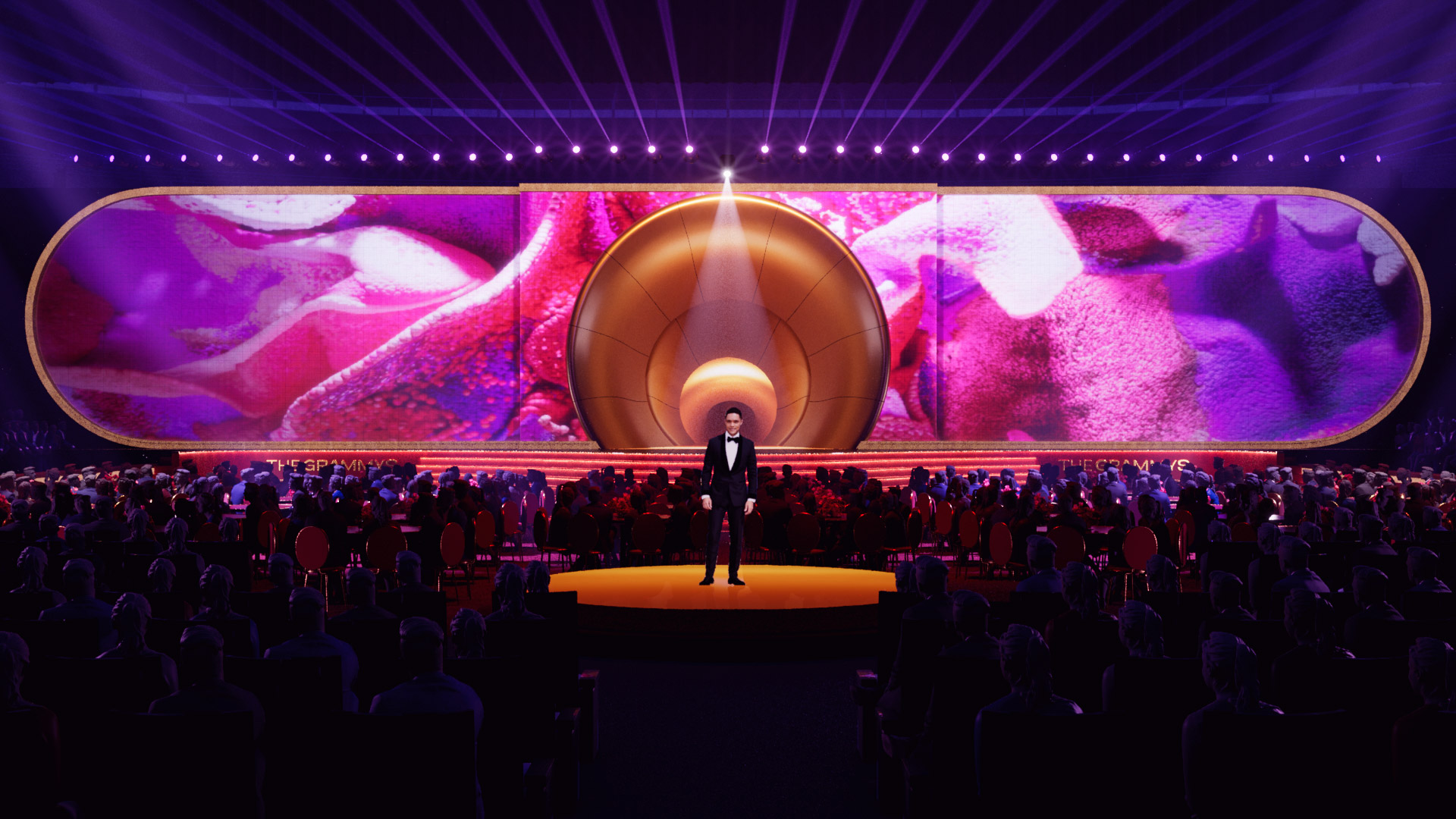 To complement the clean-lined design, the studio collaborated with LA-based artist Refik Anadol to rework his signature AI-driven 'Machine Hallucinations' for the set's house looks and nomination packages. The mesmerising digital artwork morphed and evolved throughout the show, its vivid hues creating a celebratory atmosphere.