The 64th Annual
Grammy Awards
2022
Music, Television
Las Vegas, Nevada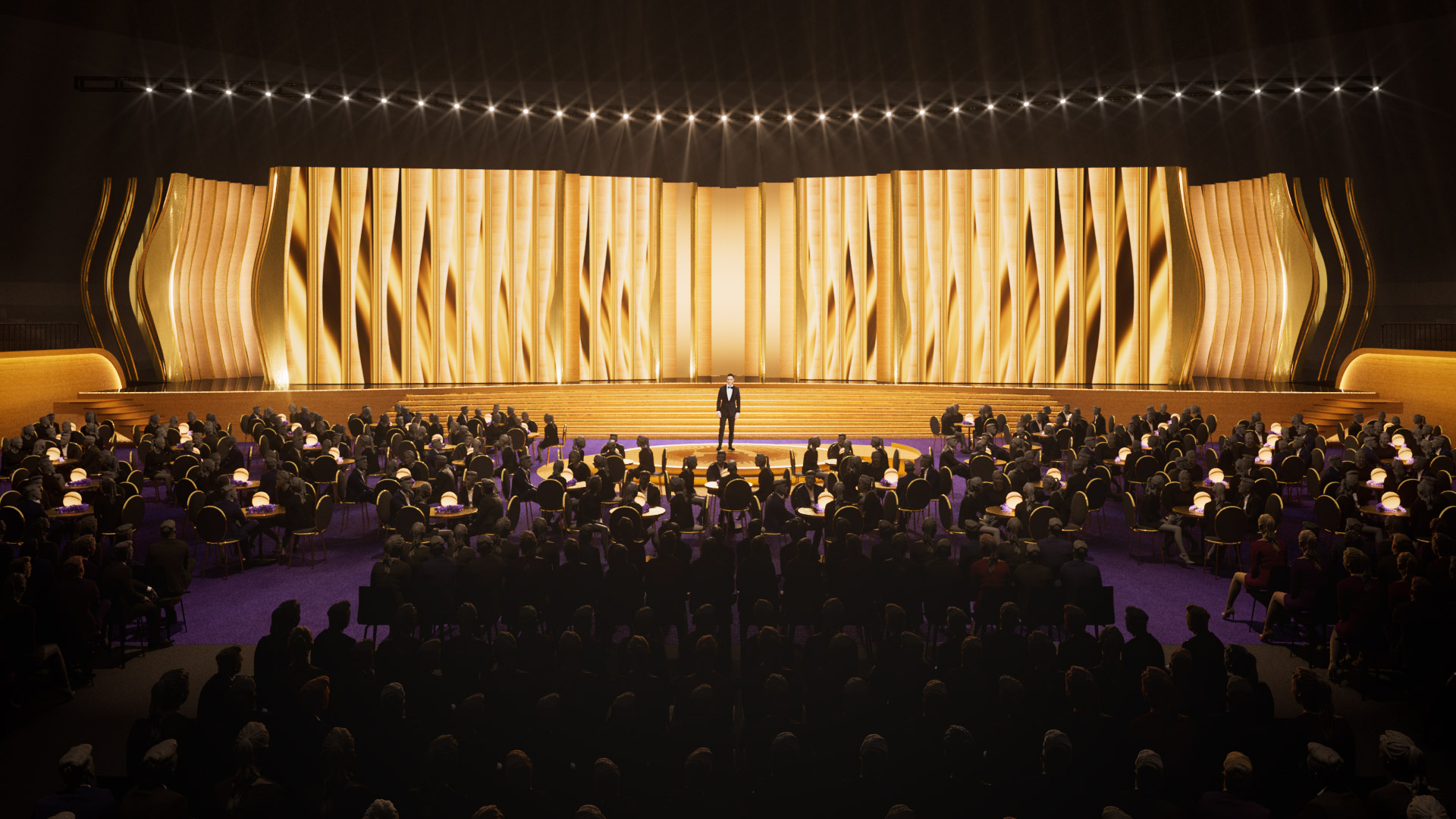 Grand music hall interiors and finely crafted musical instruments served as inspiration for our sophisticated 2022 Grammys set in Las Vegas.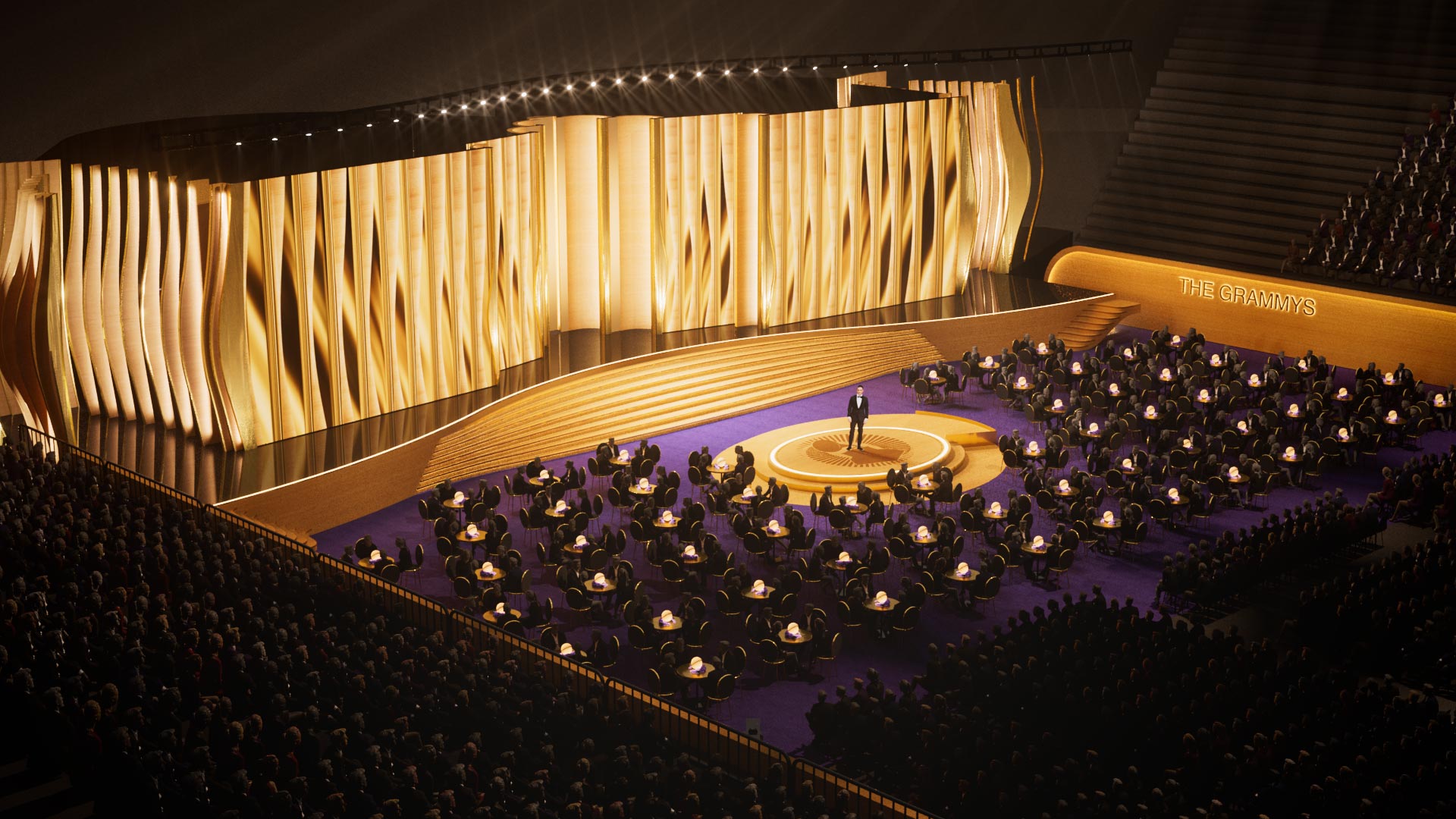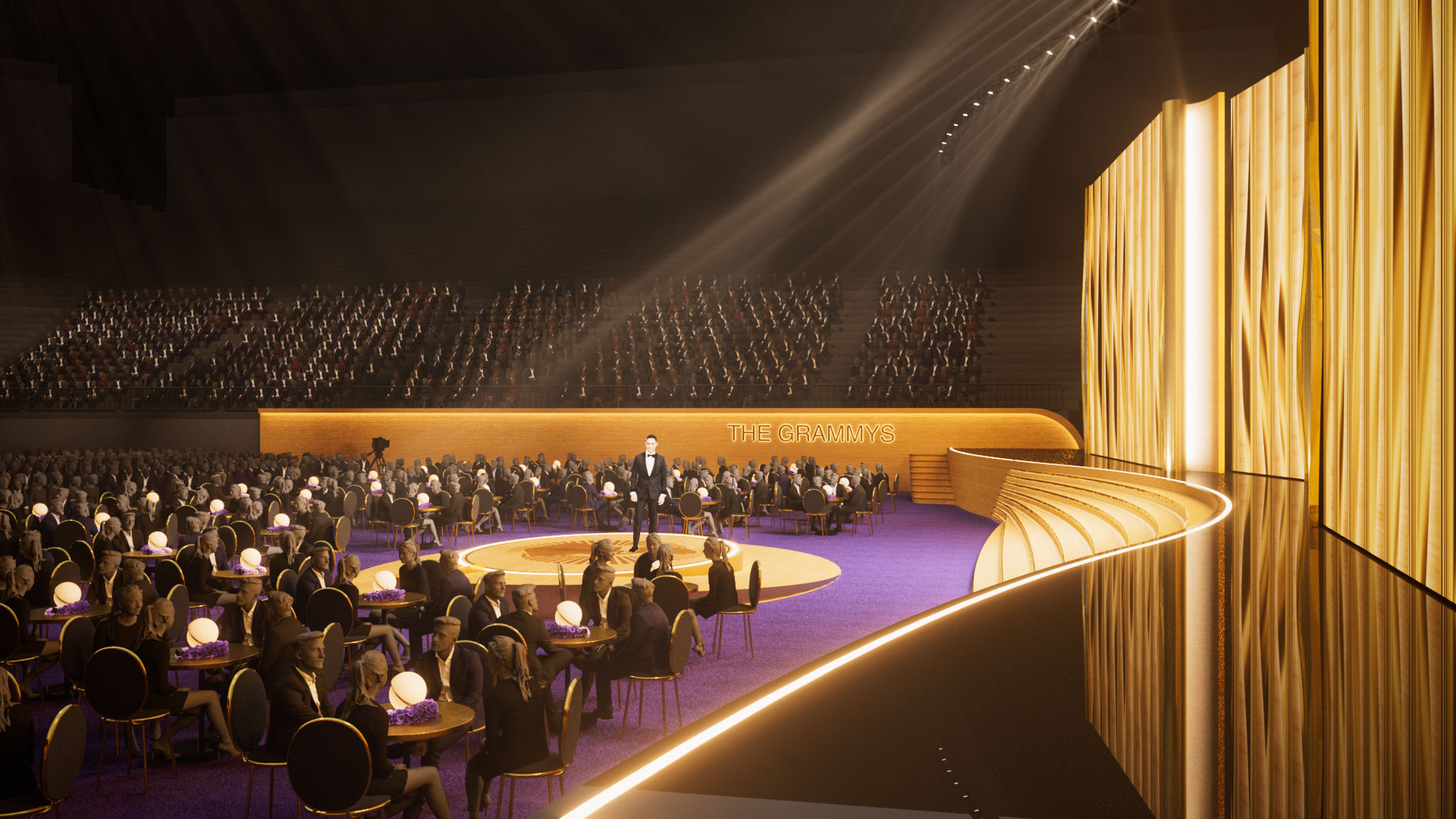 From the outset, our intention was to create a beautiful and understated environment that would allow the music to take center stage. 
We translated the language of acoustics and sound into gently undulating timber panels edged with brass that formed the stage, stairs and screens. Recalling the curves of musical instruments as well as the shape of sound waves on a graph, the layered panels created a warm and intimate environment that featured two stages side by side and a central awards presentation area.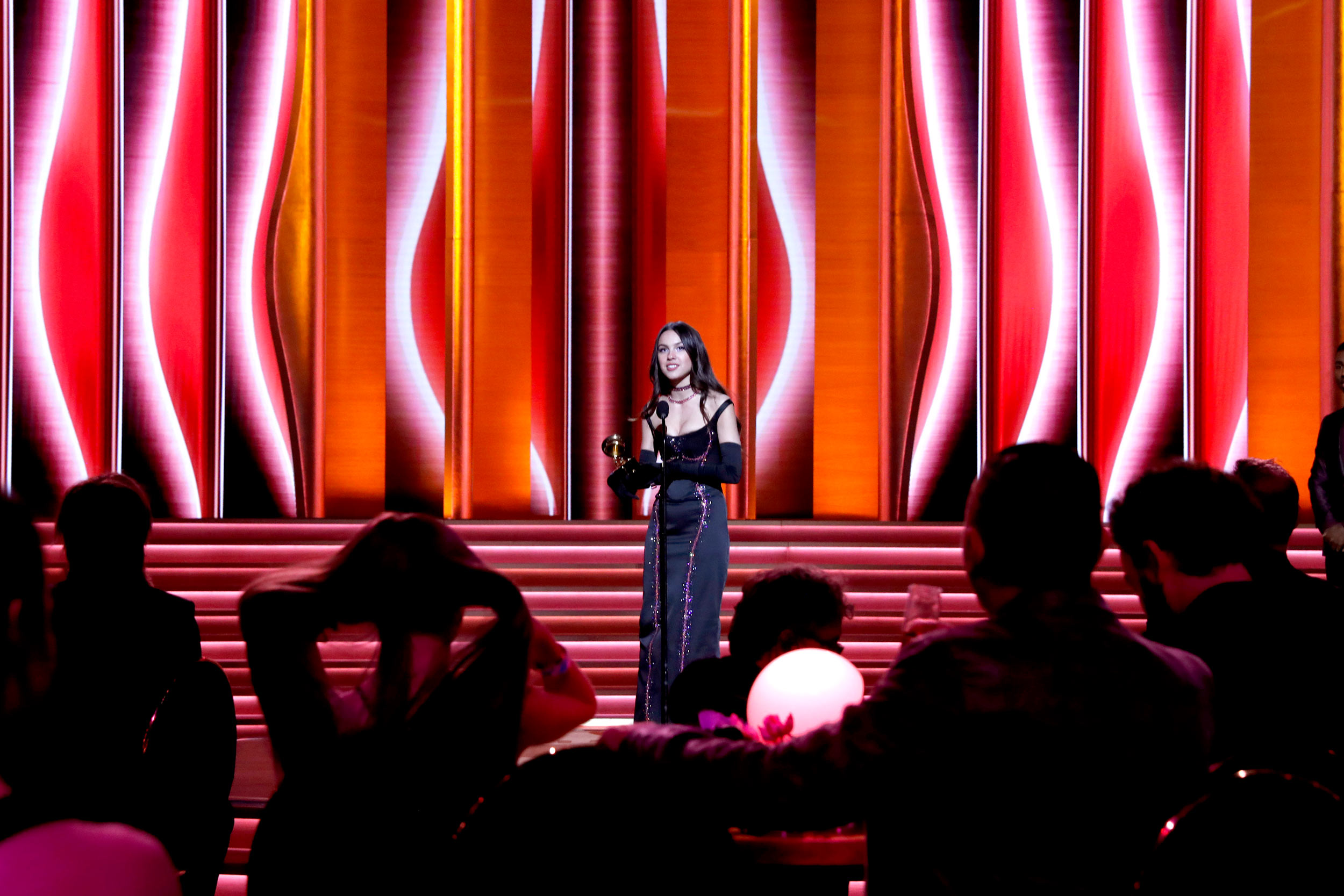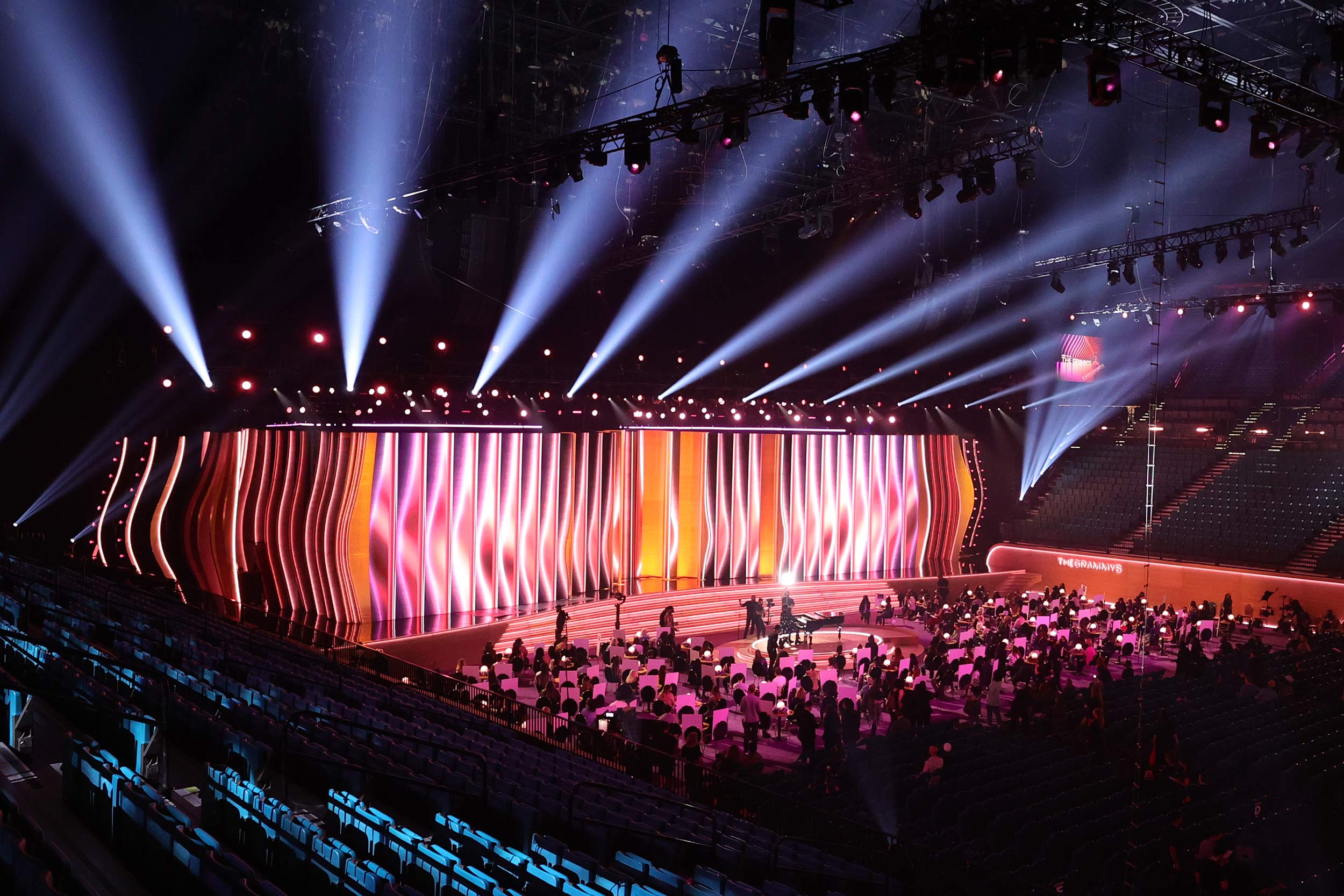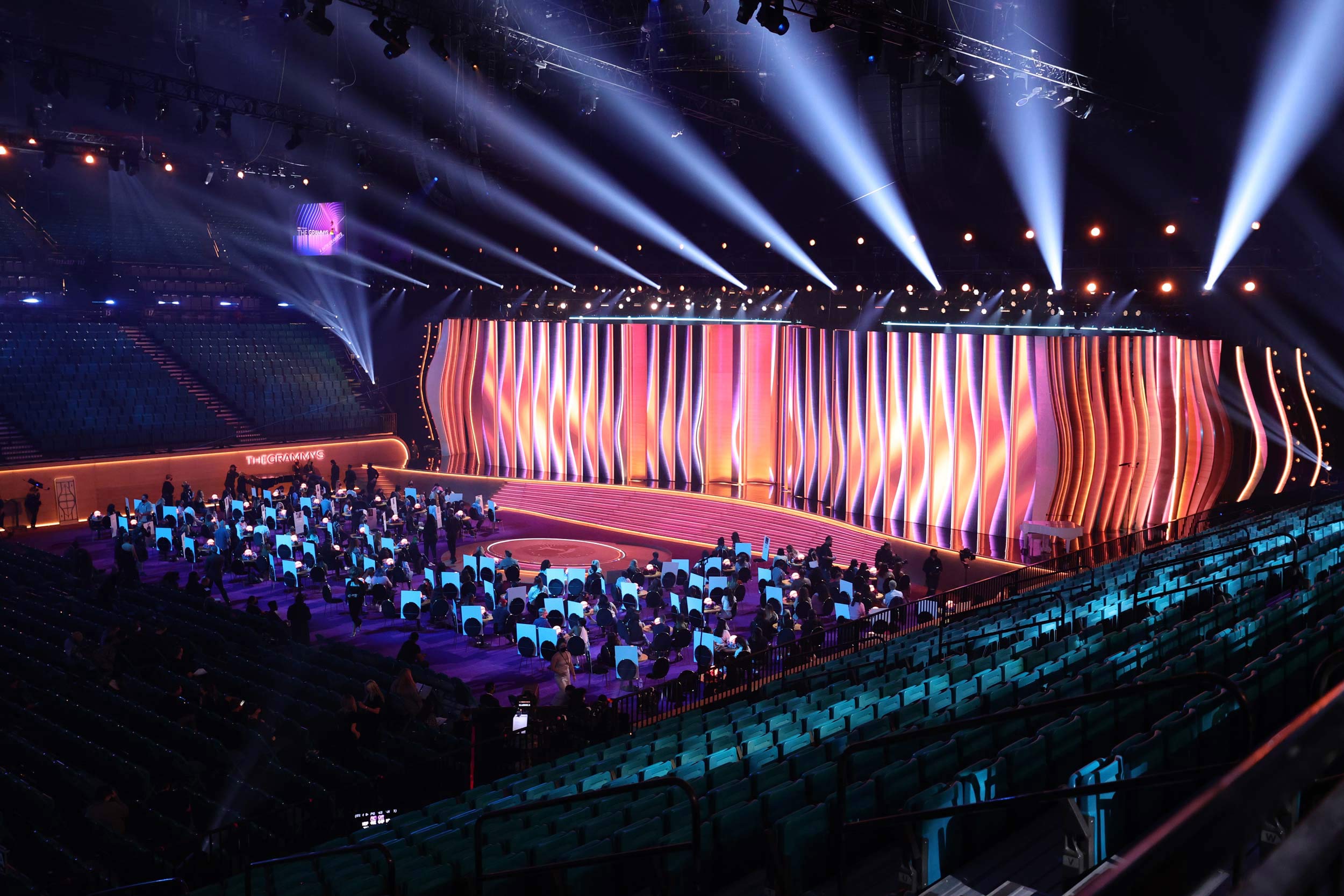 In contrast to previous years when the audience and performers were kept far apart, our design brought the two closer together to create a greater sense of connection. In addition, the stage was set much lower and relaxed cabaret-style tables and seating replaced the ceremony's traditional and more formal theatre-style seating plan.
Photos by Getty Images for the Recording Academy